Viñales: I have offers from nearly all the teams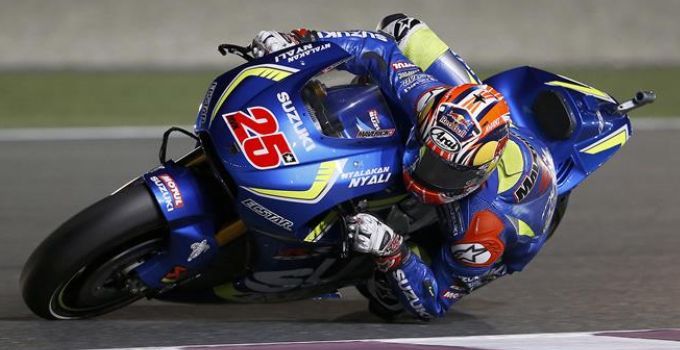 Maverick Viñales has revealed that he has received offers from "nearly all the manufactures" as the 2016 silly season heats up.
2016 will see all factory MotoGP riders have contracts up for renewal and moves have already started to take place as teams look to shape up for 2017. Qatar saw Valentino Rossi get a new two-year contract extension with the Movistar Yamaha team, whilst his team-mate Jorge Lorenzo has said he will wait two to three weeks before making a decision on his future. 
The future of Lorenzo could be significant in deciding the future of Viñales, with the 2015 MotoGP Rookie of the Year deemed by many as a natural replacement should the reigning MotoGP World Champion seek pastures new with Ducati – should Ducati make an official offer to him, for that matter.
Blistering testing pace and an impressive season opener saw Viñales' stock rise at an astronomical rate, making his signature the most desirable one on the MotoGP grid. The Spaniard's current contract situation allows him to part company with the factory Suzuki team after his second year of his provisional three-year contract, should he please. 
Back in October we revealed that Honda had begun making enquiries with Aki Ajo and members of the Viñales management team, in a bid to pair Viñales with two-time MotoGP World Champion Marc Marquez. Although with Marquez widely expected to resign with the Honda factory team – despite the fact he is still waiting for a contract offer – HRC are thought to be slightly cooling on the idea of bringing in Viñales to partner Marquez.
"I have offers from nearly all the manufactures," said the 21-year-old speaking in Qatar where he matched his career best sixth place finish in MotoGP. 
"But at the moment I'm only thinking about Suzuki. I want to wait and see how we do in the first three or four races. They have trusted me and I would like it to be them who offer me a bike to which I can fight to be World Champion. That is my goal." 
Photos via Suzuki-Racing.com