Bradley Smith excited by KTM project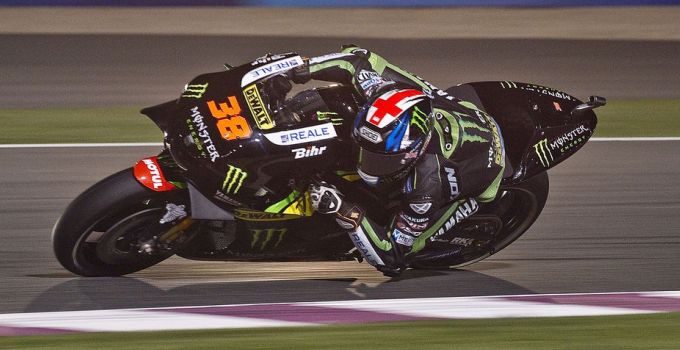 Bradley Smith spoke of his delight at finally securing a factory contract in MotoGP, after news of his move to KTM was made official.
Smith revealed on Wednesday last week that 2016 would more than likely be his final season with the Tech3 Yamaha team, and then hours before the start of the 2016 season opener in Qatar, Smith announced he had signed a two-year deal to race for the Factory KTM team in 2017 and 2018.
2016 will be Smith's fourth in MotoGP, all of which has been on the satellite Yamaha. With Valentino Rossi extending his deal with the Japanese manufacturer for a further two seasons, Smith was forced to look elsewhere if he wanted to end up on a factory machine. 
Smith revealed that he had been speaking to Pit Beirer and Mike Leitner since the winter and had even been to Austria to see the MotoGP project – even though the RC16 wasn't present – before committing his future to KTM on Saturday evening. 
The 25-year-old said he is extremely excited at the fact he will be joining a project from its very early stages, as he hopes to help mould the bike, into what he homes is a competitive machine. 
"I believe it's a project that's built for me. The fact that I'll be taking a new project along and being part of the development is something that's really caught my eye," Smith said shortly after Sunday's race where he was just beaten out to seventh place by his team-mate Pol Espargaro.
"I don't usually take the easy route and I think everybody involved knows how hard it's going to be. I believe there are a lot of talented guys at inside KTM and they're all highly motivated and willing to do a great job. They've got me on the development and I'm keen to see what they already have.
"As a manufacturer, everything they've turned their hand to they've been very successful. From motocross to off-road, enduro and Moto3 now. You have to believe they will do the same in MotoGP."
Smith is known for his ability to translate how he feels on a bike into how to make it go faster with a smaller factory. Whilst the RC16 will be a new bike on the grid in 2017, KTM have hired the likes of former MotoGP riders Alex Hoffman, Randy de Puniet and Mika Kallio to help develop the bike through the 2016 season.
"I'm so excited to take a bike from scratch," he said. "They're going to do a year of development, but it's just part of a project where I can speak to the engineers, rather than just riding what we have. We can come up with new ideas and be involved in the development. I think there's a lot of things I can add from that point of view and hat's what I'm excited about."
On Wednesday Smith spoke of the cloud of uncertainty that hangs over a rider when their 2016 future is up in the air. Because of how he performed whilst negotiating his last contract (he suffered a torrid weekend with four falls over the three days) Smith was eager to resolve his 2017 plans as soon as the right offer was made. 
"To have it done so early feels a bit surreal. It's weird to be stood here talking to you guys about next year when we've only just done the first race but it was important for me," explained the Brit.
"Especially after the situation like we had in the Sachsenring two years ago, where there was a lot going on inside my head about where I'd be, what's going to happen and I ended up having a bit of a meltdown.
"I wanted to ensure that something like that wasn't going to happen again this season. So to get it sewn up before the first race means I can clear my mind and focus on the Tech 3 project. I want to make sure I'm top satellite this year. It gives me great confidence knowing something is there for the future."
Photos via Tech3 Racing