Stoner says there are no plans to replace Petrucci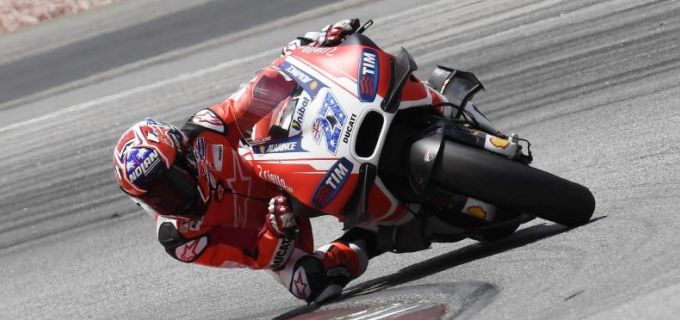 Ducati test rider Casey Stoner has damped speculation that he will replace the injured Danilo Petrucci in the upcoming Texas and Argentine Grand Prix.
There had been reports from the Spanish media that Stoner could replace the Italian if his two day test, that begins on Monday, goes well. Petrucci re-broke his right hand whilst just riding his Octo Pramac Ducati during free practice at the opening Grand Prix of 2016 under the floodlights at the Losail International Circuit.
Stoner expressed an interest to stand in for the injured Dani Pedrosa whilst the Spaniard was recovering from arm-pump surgery last season for the Texas and Argentine races, but Honda instead elected for Hiro Aoyama.
Despite refusing to rule out the prospect of standing in for Petrucci in Argentina and Texas, Stoner insisted that all he and Ducati are focused on is tomorrow and Tuesday's test.
"We are just concentrating on testing. There hasn't been any talk or plans for the future or the few next races," said the 30-year-old Australian.
"I'm just a test rider, I am not filling in. There may be the option but I haven't been asked and I probably won't be."
Stoner has only been on track once with the full time MotoGP riders, when he ended the final day of the first official MotoGP test of 2016 from the Sepang International Circuit in Malaysia fifth fastest overall. 
If Stoner isn't asked to stand in for the injured Italian, Michele Pirro will be the other option for Ducati as they consider the options to replace Petrucci. 
Photos via Ducati Corse