Smith and Espargaro to be on the same bike in 2014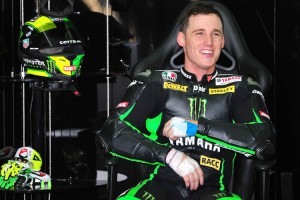 Reigning Moto2 World Champion Pol Espargaro has been told that he will be on exactly the same equipment as team-mate Bradley Smith next season.
The Spaniard joins Smith after a very hard and successful pursuit by Yamaha, without much input from Tech3 owner Herve Poncharal, prompting rumours that Espargaro may be on a high spec bike than the Brit.
Espargaro is rumoured to be having a year in the Tech3 team, but making the step up to the Factory Yamaha team in 2015 should all go well.
This, however, doesn't deter Smith, who insists he is thrilled with the faith and support he is receiving from Yamaha.
Speaking to MotorCycleNews, the 23 year old said he was happy with the backing from Yamaha, as he looks to push on from his encouraging rookie season.
"It's a bit strange with him [Espargaro] being a Yamaha rider and I am a Tech 3 rider," said Smith. "But I suppose with Pol coming into the team as a Yamaha rider, and Yamaha's policy of keeping the same material, that will help me a fair bit because I get everything he gets and they will be sending stuff his way.
"If anything it is a blessing to have a factory rider in the box. I will be very surprised now that Yamaha and Herve have said we will get the same support and then something else happens.
"This year has been different because Cal has had something different to me but he was battling for wins at the beginning of the season and had two pole positions and podiums, so they absolutely needed to give him something better. But it will be nice to be on a level playing field with Pol next year."