Rossi keen to understand full potential of M1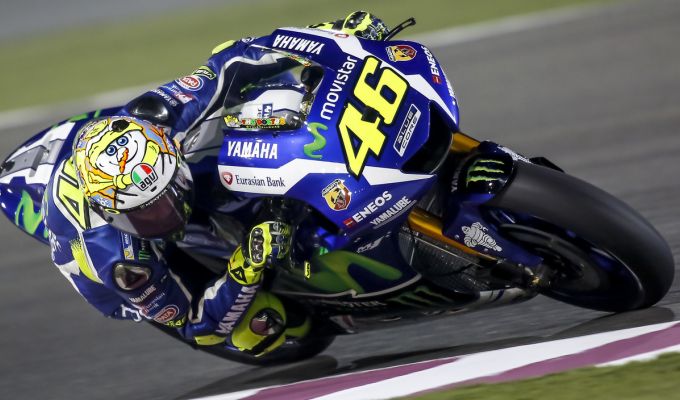 Valentino Rossi has said that he is eager to understand the full potential of his Yamaha M1, as he prepares to embark on his 21st season in Grand Prix racing.
The Italian enjoyed a memorable 2015 season, eventually ending the 2015 season as the runner-up to team mate, Jorge Lorenzo. After getting over the initial disappointment of letting the prospect of a tenth World Championship slip through his grasp, Rossi got to work on his 2016 machine.
Rossi, not famed for his testing speed, was constantly at the sharp end of the timing sheets as he worked with his new Yamaha YZR-M1. 2016 will see MotoGP change from Bridgestone to Michelin tyres, and all teams forced to use standard electronics. 
The 37-year-old has been impressed with his 2016 M1, but if his years of experience, it is that testing and racing are two completely different things.
"Finally we start talking about racing! I'm very glad that a new season begins," explained the nine-time World Champion.
"Our tests were definitely positive, but the race is another thing. During testing we've learned a lot about the new tyres and electronics, but there are many other things to discover and this first race will be really important to understand the real potential of the bikes and the riders."
Last season Rossi got his season off to the perfect start by claiming his fourth victory at the Losail International Circuit, pipping the factory Ducati duo of Andrea Dovizioso and Andrea Iannone to the honours.
Rossi ended last weeks final test in fifth position, but will be hoping to at least find himself on the podium this weekend, giving himself a platform to build from in 2016.
"Last season for me began very well. I don't know if I will be able to repeat that result but I will try to get on the podium for sure," he said.
"It will be important to start to work well from the first sessions and get ready and have clear ideas going into the race. I feel ready and motivated and so does the team, so let's go!"
Photos via Movistar Yamaha