Rossi concerned about his Yamaha on Michelin tyres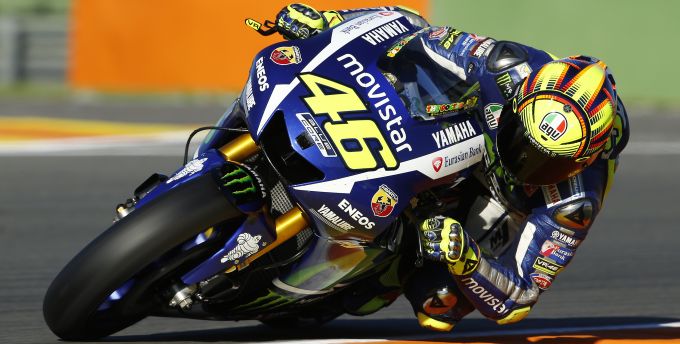 Valentino Rossi ended the final day of 2016 testing before the MotoGP worried about the Yamaha bike on Michelin tyres.
With both Yamaha riders embroiled in a championship battle right to the end of the 2015 season, Yamaha are now playing catch-up with their rivals as they work towards improving their 2016 YZF-M1. Rossi was today focused on working with the new fuel tank behind the seat, as well as, new front forks and the Magneti Marelli electronics. 
With laps needed in order to catch-up, The Doctor got through 65 laps, with his fastest time of the day coming on his 57th lap of the day. Rossi ended the day in seventh place with a best lap time of a 1.31.498, just over four tenths of a second behind Marquez' quickest time of the day.
"The second day, for us, was quite positive. It was a long day, I did a lot of laps and I tried to improve my feeling with the new tyres. I'm quite happy because in the afternoon my lap times were not so bad. I did long runs to understand the tyres and I was always quite fast," said the nine-times World Champion.
"We improved the bike a lot compared to yesterday and the tyres, especially the front gave a better feedback and this is the most important," he added.
"We also worked a little bit on the electronics systems for next year, which has already improved a lot compared to yesterday, but we still have work to do.
"For me we need to continue to work, because it looks like we are a bit more in trouble with the Michelin tyre, especially corner entry and weight distribution. For sure, this is just the first step, but it's not so bad because we improved by a second compared to yesterday so we just have to make some more kilometres."
Photo via Movistar Yamaha