Lorenzo to recruit Biaggi as a rider coach?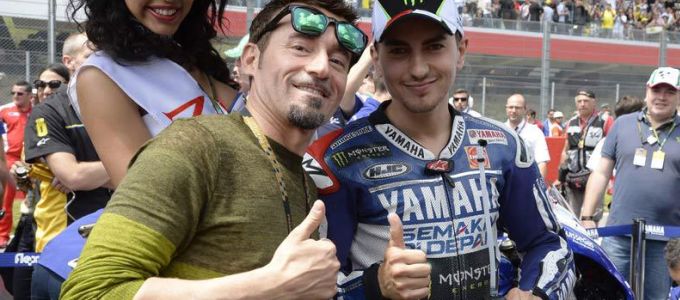 Could reigning MotoGP World Champion be trying to recruit four-time 250cc World Champion and close friend Max Biaggi as his riding coach – in a situation similar to that of Valentino Rossi and Luca Cadalora's newly arranged set up?
The latest rumours come from the Italian media and they suggest that the World Champion wants the Italian to come in as a special advisor of sorts, as he looks to build on an impressive pre-season testing programme. According to Sportmediaset, Lorenzo hopes to bring the former dobule World Superbike Champion on board to aid with not only rider coaching, but also as a technical advisor of sorts.
The duo have become very close friends, holidaying together and Biaggi has regularly been seen at Grand Prix in recent years supporting Lorenzo – he was in Valencia immediately after Lorenzo entered Parc Ferme. 
Unlike Rossi's recently recruited rider coach, Luca Cadalora, Biaggi hasn't been away from top level motorcycle racing since starting his own career back in 1991. After Grand Prix career finished, 'the Roman Emperor' spent six years in the World Superbike paddock en-route to winning two World Championships, before moving into the commentary box. 
The reasons for Lorenzo wanting Biaggi as a rider coach are plain to see. The Italian's success on a 250cc was all about the corner speed and fast entry that Lorenzo has managed to take into MotoGP, as well remaining knowledgable in the intricacies of a modern day MotoGP machine, having ridden the Pramac Ducati last year. The new changes in MotoGP are forcing riders to try and find a new advantage in any way possible.
Despite the seeming logic in the move, it would be a surprise to see Yamaha allow Biaggi into the box, whilst Valentino Rossi is still with the Yamaha team. Biaggi and Rossi clashed on multiple occasions at the beginning of the 21st century, with the two forming a fierce (and at times violent) rivalry. Whilst the duo have matured, it would surely unsettle Rossi.
Whilst there is nothing official, the prospect of having Biaggi the same garage as Valentino Rossi, even as an advisor, is still something that would be fun to see.