Max Biaggi: "Rossi deserves the title"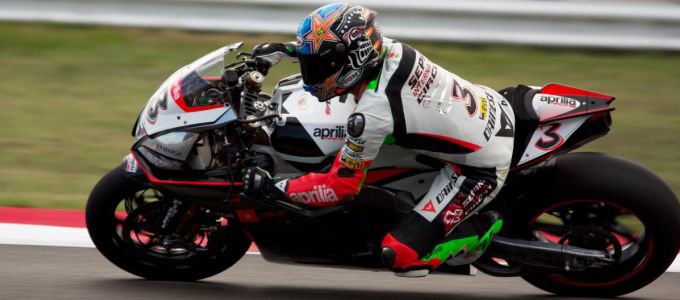 Valentino Rossi's biggest and maybe fiercest rival, Max Biaggi, has said that his great rival deserves to win this seasons MotoGP World Championship. 
Rossi and Biaggi's rivalry goes way back to when Biaggi ascended into the MotoGP class on the back of 250cc World Championships in 1998, and clashed with his compatriot in a rivalry that would thrill fans for seven years. Biaggi never replicated his success in the premier class, mainly due to the success of Rossi.
Their competitive nature meant they were never friends, and split the sport into two. Rossi or Biaggi. Despite retiring from competitive racing full time in 2012, Biaggi has still be actively testing for Ducati and Aprilia, and he had two recent wildcard appearances in the World Superbike series. Tensions have eased with age between Rossi and Biaggi, and whilst it would be premature to call it a  friendship, there is a mutual respect between the two great champions. 
"If other people are faster than you, you have to make use of all of your experience and skill at your disposal. At Silverstone for example, the rain helped him but he could have crashed. It is not just luck, Rossi deserves the title," the Italian told La Gazetta dello Sport.
What makes those claims even more surprising is the Roman Emperors close friendship with Rossi's title rival Jorge Lorenzo. Lorenzo has said he has always been a big Biaggi fan, and the duo have formed quite a friendship. This didn't stop Biaggi from confessing he still sees the title going back to Italy for the first time since 2009. 
"My heart says Jorge, my head Rossi. No fan should miss!"
Photo via MotoGP.com