Jorge Lorenzo hoping to sort his future out quickly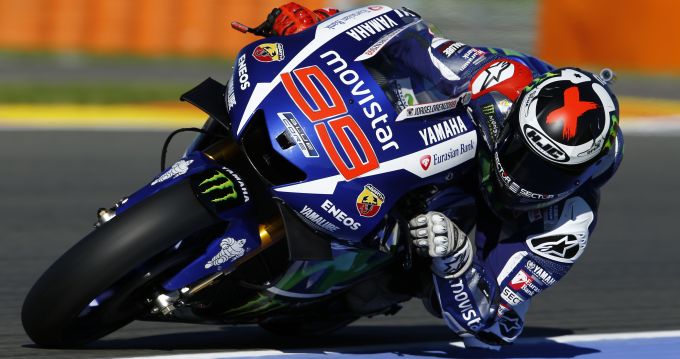 Reigning MotoGP World Champion Jorge Lorenzo has said he hopes to have his future sorted out sooner rather than later as silly season for 2017 starts early.
There is a chance that every factory MotoGP rider will become a "free agent" at the end of the upcoming season, with the three-time MotoGP World Champion undoubtedly one of the most coveted talents available.  
Last season famously saw Jorge Lorenzo and his Yamaha team-mate battle for the 2015 MotoGP World Championship, with Lorenzo coming out on top. The duo were both signed up for 2016 behind any of the major drama started unfolding. Lin Jarvis recently said that both Rossi and Lorenzo form a dream team, whilst Valentino Rossi admitted that its Yamaha or nothing for him in 2017, meaning if we see a change in Yamaha could the world champion be on the move?
Lorenzo and Ducati have always appealed to each other, without ever getting a deal over the line. Ducati offered Lorenzo an obscene amount of money back in 2010, before trying again in 2014, prompting the Spaniard to sign only a one year deal, before extending that last season. Whilst the Spaniard's relationship with HRC Vice President Shuhei Nakamoto is a good one, the two parties haven't ever had anything more than an informal chat. 
"I've found in recent years that I'm better when I know what my future looks like," said the Spaniard to motorsport-total.com. 
"I didn't realise, but in your mind, subconsciously it affected me whilst I was riding. But I'm in no hurry, I can wait a couple of races or until the middle of the year, because I believe in my bike and my abilities.
"However, if you know your future before the first race, then it's not only me but also other riders than are more relaxed.
"I have no hurry, but maybe it is possible to clarify my future before the start of the season."
Despite being an attractive option for Ducati, Honda and even Suzuki, Lorenzo has said on multiple occasions that he would like to finish his career with Yamaha. After spending eight years with them, winning three World Championships there's nothing to suggest that he has changed his mind regarding that. With the prospect of Valentino Rossi retiring, Yamaha's potential headache would be averted.
Either way, this looks set to become one of the longest and most intense silly seasons to date.
Photos via Movistar Yamaha