Pol: Yamaha haven't fulfilled their promises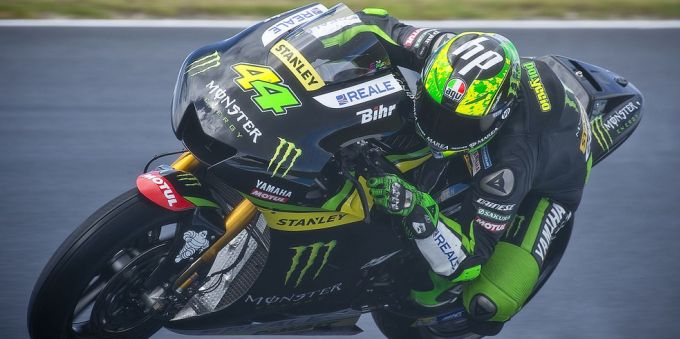 Pol Espargaro has said that Yamaha have made a lot of promises they haven't fulfilled as he heads into his biggest season as a MotoGP rider. 
The younger Espargaro brother was looking forward to the shift onto Michelin tyres for 2016 after a difficult 2015, however all hasn't started well. Espargaro ended the first test in Sepang in sixteenth overall, just over two seconds off Lorenzo's best time. It was a little better in Australia, although the Spaniard still found himself ninth fastest. 
2016 sees both Espargaro and his team-mate Bradley Smith become free agents at the end of the season. With the duo entering their third and fourth seasons with the satellite Yamaha side respectively, it is very much time to deliver for the duo, with the likes of Alex Rins, Jonas Folger and 2015 Moto2 World Champion Johann Zarco all waiting in the wings to take over next season. 
Going into his huge year, Espargaro hasn't been happy with how the year has started.
"The start of the year was dismal," he explained to motorsport.com.
"Then we improved and in the end it wasn't that bad. In MotoGP, the riding style is key and even more so at Yamaha. I can't work with this bike, and we have tried a hundred different things. The only way to ride this bike is the way Jorge does it. And in that respect, he and I are like black and white."
The M1 is widely regarded as the best bike on the grid at the moment, but Espargaro just doesn't seem to be adjusting well to the Yamaha. He will have to find his pace sooner rather than later if he is to get the season off on the right foot. The final MotoGP pre-season test of 2016 gets underway next week in Qatar, before the season itself starts in just under three weeks time.
"I need their help and I'm not feeling it. In the first year they wanted results and they got them. I finished sixth despite being a rookie. My bike was the top satellite," he explained.
"It's true that 2015 didn't go well, but it's all linked. My results were not good and I'm not hiding. But Yamaha made a lot of promises that they didn't fulfill. Last season we could use five engines and we used three. We didn't get the seamless gearbox. So how much of a factory-backed rider am I? 
"I don't think it's a question of resources, because it's Yamaha who is paying me and I have a good deal. But it may be foolish to be a factory-backed rider if I have the same bike as Bradley. 
"Sometimes I wish I made less money, but got better equipment."
With such a strong words from Espargaro, the Catalan will have to start delivering on the track now if he wants any chance of getting the factory back on side and get not only the upgrades he craves but also a contract beyond 2016.
Photos via Tech3 Yamaha