Casey Stoner: Honda didn't use me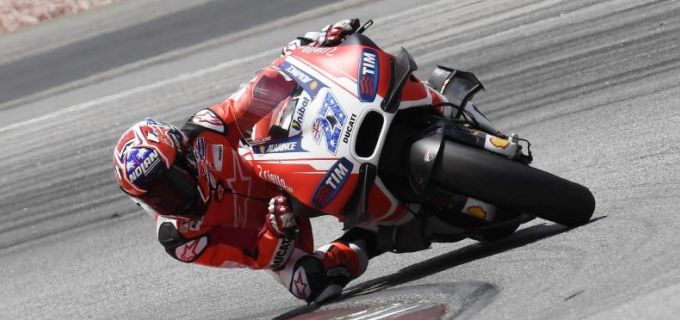 Ducati test rider Casey Stoner revealed that his relationship with Honda was already deteriorated before he was refused the chance to stand in for Dani Pedrosa. 
Stoner surprised the MotoGP world when he remarkably left his position as a very part-time Honda test rider, instead joining Ducati in a much more serious testing role.
Whilst Stoner himself hasn't totally clarified as to why he decided to leave Honda, many suggested that his relationship with Honda started to deteriorate after HRC declined his offer to stand in for former team-mate Dani Pedrosa in Austin and Argentina, two tracks he didn't get the chance to race at during his MotoGP career.
Stoner suggested that he didn't see eye to eye with Honda when his contract expired, but explained it was over before the refused wildcarding.
"Things weren't perfect before that already," the Australian told Gazetta dello Sport.
"My tests did not seem to work well, they wouldn't use my capabilities. I wasn't there just to make some money, do a few laps and that's it. I wanted to be involved, and when there was a problem I wanted to help. But someone at Honda did not want this. It's as if they thought I wanted to return to racing and cause problems."
A few weeks back, Stoner said that he thought Marquez felt threatened by his presence in Honda, however he doesn't think that Marquez was the person who drove him out of Honda.
"Marc doesn't care who he races against. He likes battles, with or without me wouldn't change a thing for him," he said.
"But people around him thought differently. It was a disappointment, I was just there to help. Nobody would use my information or listen to my advice."
This photograph from last night should dispels any rumours that Stoner and Nakamoto's relationship deteriorated pic.twitter.com/ncGATiBQfl

— GPxtra (@GP_Xtra) February 2, 2016
The relationship wasn't all bad with HRC Vice President Shuhei Nakamoto posting a photograph on Facebook of the two smiling. One man Stoner wasn't shy in criticising however, was Repsol Honda team boss. The Italian worked with Stoner at Ducati before moving to Honda shortly before Stoner did himself in 2011. 
"He has never understood me, because he has never listened to me," said Stoner. "Had he listened to me and believed me, everything would have been easy. I don't need to race to find the passion, I can enjoy myself with my bikes away from this."
Stoner was back on the Ducati this past week for the first official MotoGP pre-season test of 2016. Stoner impressed immensely aboard the GP15 and ended the three day test (Stoner only rode the final two days of the official test) as fifth fastest overall and fastest of the Ducati's.
This prompted Ducati Corse General Manager Gigi Dall'Igna to say that Ducati wouldn't refuse Stoner the chance to race in Qatar, should he ask to line up on the grid. 
Despite Valentino Rossi saying he thinks Stoner wants to race again, the two-time MotoGP World Champion only further reiterated his reluctance to race again, saying it's dangerous to assume he will return just because he was fast. 
"People talk too much. And people say that [I'll race] because I'm competitive," he said.
"But I didn't retire because I wasn't [fast] anymore. Maybe I wouldn't last more than five or six laps because I'm not fit. There are no plans to race."
Photos via Ducati Corse