Lin Jarvis: Renewing Lorenzo is our priority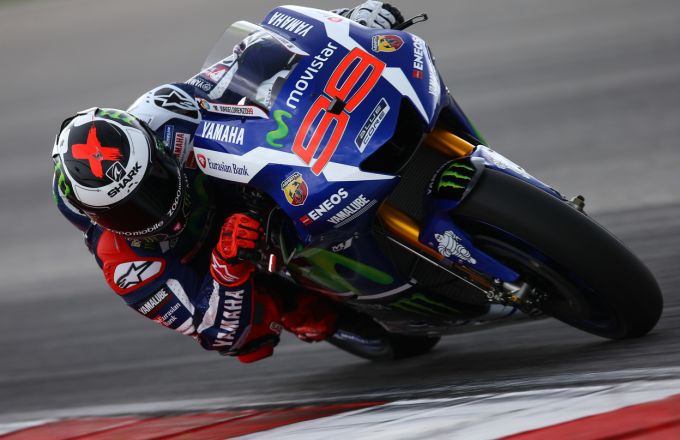 Lin Jarvis has revealed that Yamaha's priority is to renew the contract of reigning MotoGP World Champion Jorge Lorenzo.
Last season was one of the most difficult in Yamaha's history with two riders locking horns, whilst competing for the MotoGP World Championship. The rivalry that formed between Valentino Rossi and Marc Marquez severely affected the championship of eventual the World Champion. Yamaha already had both of their riders from last season signed up already for 2016, however many believed that the duo wouldn't be able to continue beyond 2016. 
However, after an off-season to calm down, the duo shook hands at the launch of the 2016 Yamaha M1 in Barcelona earlier in the year, and the pair have already started to deliver on track with Lorenzo topping the first official MotoGP pre-season test of 2016, with Valentino Rossi in second place.
With lots of young riders becoming potentially available in 2016, Yamaha Motor Racing Managing Director Lin Jarvis had previously admitted that Yamaha were looking to land their next superstar, although that superstar may not find themselves in the factory team right away.
"Valentino has to decide how long he wants to keep racing," Jarvis told motorsport.com during the first MotoGP test from Sepang. "In the case of Jorge, he has always made clear it's his desire to renew with Yamaha and even retire here," he said. 
"But we must also bear in mind that Ducati has made a very tempting offer to Jorge, or that that can influence some things. Regardless of if Valentino remains with us or leaves, Jorge's renewal is a priority." 
As defending World Champion and nearly ten years younger than his team-mate, the renewal of Lorenzo makes sense from Yamaha's point of view. If Yamaha were to renew the contract of the Doctor as well as his own, does Jarvis think Lorenzo would feel betrayed? 
"I don't think Jorge would feel betrayed," he said. "Did we like everything he did last year? No. Nor did we like everything Valentino did. But they also both did things that Yamaha liked."
Photos via Movistar Yamaha