Lorenzo willing to wait for Yamaha renewal if needed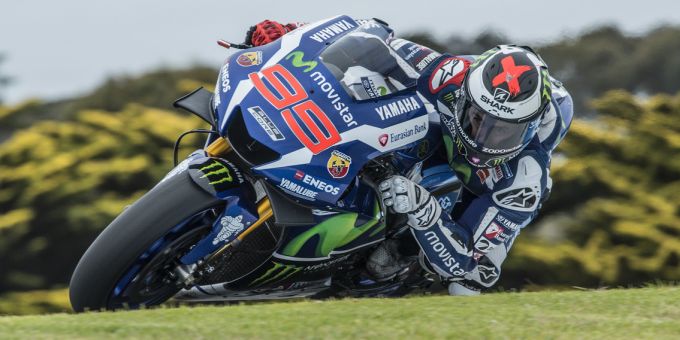 Such is Jorge Lorenzo's desire to sign a contract extension with Yamaha, he is willing to wait until the midway point of the season if he has to.
The three-time MotoGP World Champion heads into his contract year as favourite to defend his crown for the first time in his MotoGP career after an impressive showing in the opening two pre-season tests of 2016. 
Lorenzo has made no secret of his desire to remain with Yamaha beyond his current contract and he's even tried to get Yamaha to thrash out a deal before the start of the season. He told Yamaha that he feels like he rides better when he has his future decided and doesn't respond well to the pressure of an uncertain future whilst racing.
Despite expressing his desire to extend his deal sooner rather than later, the Spaniard is ready to be kept waiting well into the 2016 MotoGP season for his new contract.
"I'm ready in case we need to wait until the halfway point of the season to renew," said the 28-year-old, speaking at the premier of his Movistar documentary Lorenzo Guerrero, in Madrid.
"It has always been that way. But if we can move the renewal forward to be more calm and to ride better, if I stay with Yamaha that will help both me and then. We haven't started talking yet, but we'll probably begin soon."
The whole time Lorenzo's contract remains unsolved, Ducati will continue to aggressively hunt the signature of Lorenzo, with Paolo Ciabatti just last week admitting it would be a mistake to not even attempt to sign the World Champion.
In spite of Ducati's advances, the Mallorcan continues to insist his priority it to renew, and eventually retire with Yamaha, whom he has raced for since making his debut in MotoGP back in 2008. 
Photos via Movistar Yamaha