Valentino Rossi focusing training on Malaysia and Qatar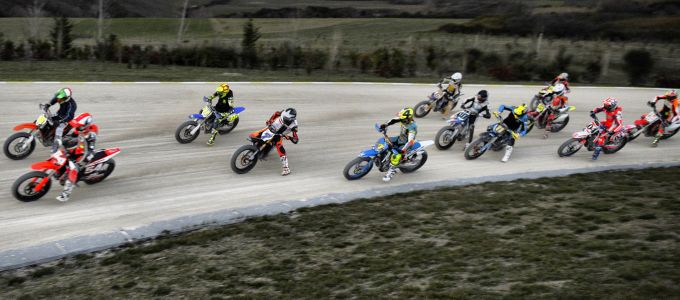 After a season immense disappointment, Valentino Rossi has revealed his training plans as he prepares for the first official MotoGP test in Sepang next week.
The 2014 and 2015 MotoGP World Championship runner-up is facing an uphill battle as he continues to fight with riders significantly younger than himself. With riders such as Maverick Viñales only 21 this year, Rossi, who turns 37 next month, is training as hard as ever, making a conscious effort to prepare himself for the gruelling heat of Malaysia. 
"We try to supplement the normal training in a gym with plenty of cardio, because the first test in Malaysia will be very hot.The goal is always to be fit for the first race, so we have some time," the Italian said in an interview with speedweek.com.
Despite putting extra emphasis on the first test and opening round of the season, Rossi continues to train and improve his riding style on his own ranch. Whilst not directly working on his MotoGP riding style, the regular work on different types of bikes all help to contribute over the winter.
"Apart from the normal training we try to go out on different motorcycles. Doing this you can work on different things in order to improve your own skills. This is in relation to the control and sliding of the bike. We're is always trying to improve, even just little things," said the Italian. 
Whilst his ranch is the home to his training, it is also where he continues to play. Last weekend Rossi hosted his now annual 100km dei Campioni. The endurance race in which riders race as pairs was won by Rossi and his younger-half brother and Forward Moto2 star Luca Marini, and featured other Grand Prix riders such as Andrea Dovizioso, Danilo Petrucci, Franco Morbidelli and Jonas Folger.
Although there are so many huge changes being implemented in 2016, the Doctor hasn't changed any of his training methods as he has to prepare for the less advanced Magnetti Marelli electronics and more temperamental from Michelin tyre. 
"The workout on the bike is more general," he said. "The riding style with the Michelin tires will be very different from what we had with the Bridgestones, but it's very difficult to transfer that feeling to the training. The best training for that can only be done the M1 and the Michelin tyres, because to try and mimic the conditions on another bike, is very difficult."
Rossi is currently in Indonesia doing promotional work for Yamaha before he takes the short flight up to Malaysia for the opening MotoGP test of 2016 next week.
Photos via Movistar Yamaha/Valentino Rossi Facebook