Yamaha to test new chassis in private Aragon test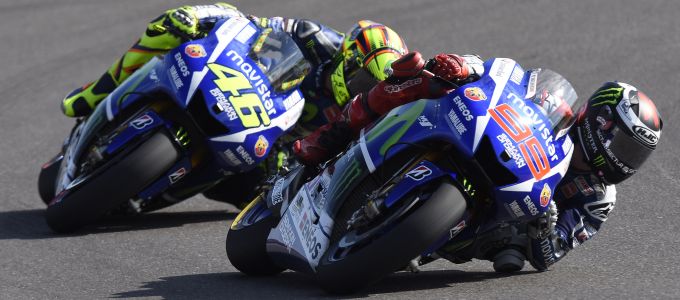 Yamaha will use their two day private test in Aragon to test a new chassis, after yesterday's post-race test in Barcelona was washed out.
Yamaha gave both of their riders Monday morning off, as they recovered after claiming another one-two in Sunday's Catalan Grand Prix. But by the time the riders had reported for duty, the heavens had opened, meaning the day was lost.
Fortunately for Yamaha, they and Suzuki have a private test booked for Motorland Aragon for Wednesday and Thursday. Yamaha will use the private test as an opportunity to test new parts. Despite developing a full seamless shift gearbox for 2015, Yamaha aren't standing still. After Saturday's qualifying session, Jorge Lorenzo said: "We must continue working and improving the bike, because our rivals are going to, and if we don't progress, it can take its toll in the final part of championship."
The new plans that Yamaha have were a new chassis to improve the bikes on corner entry. Despite having the seamless shift gearbox to help the bikes remain stable under the breaking zone, the corner entry is still an area Yamaha are targeting for improvement.
"We were planning on trying a brand-new chassis with both riders in an effort to improve corner entry. We also wanted to check on some small details, but it didn't make sense to test in these conditions," explained Movistar Yamaha Team Director, Massimo Meregalli
"Fortunately we can look forward to traveling to Aragon for some testing in the coming days, so we still have enough time to tryout the new pieces. We will work focusing right now on the second part of the season and especially for Assen."
Broc Parkes was in action for Michelin today at Aragon on a Yamaha M1. He was called in by Yamaha to fulfil the testing duties obliged to Yamaha by Michelin, as the French manufacture prepares the new MotoGP tyres for 2016.
Photos via Movistar Yamaha