Italian Marquez fan club to skip Mugello race due to safety concerns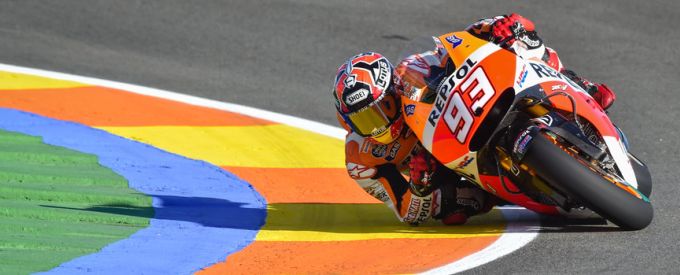 Marc Marquez' Italian fan club have announced they will skip this seasons Italian MotoGP at Mugello due to concerns over their members safety, a statement said.
The Marquez' Italian fan club issued their statement this morning, citing safety reasons behind the regrettable action.
Marquez fans of course could be subject to abuse after the now historic clash in Sepang which saw Marquez and Valentino Rossi clash, resulting in Rossi being forced to start the final race of the 2015 season from last position, all but denying him the chance to win his historic tenth World Championship.
"We're really very sorry to have to make this drastic decision, but the situation at the moment is not great and the environment is really dangerous," the statement read.
"We find it shameful that fans can't cheer freely for their rider without running the risk of being threatened, having things thrown at them, or even being spat on – but unfortunately we have arrived at this point.
"We hope that you understand this choice has been taken for the good of the members."
The statement also expanded to saying how the fans had been subject to abuse, threats and even being spat at during last seasons rounds in Mugello and Misano, before the allegations of Phillip Island, the incident in Sepang and some fans belief that Marquez protected Lorenzo in Valencia.
"Already last year, we had threats at Mugello and Misano, not to mention being spat on," it said.
"Unfortunately, there are fans – of every rider – that don't understand that a rivalry between riders doesn't have to lead to a continuous confrontation between the fans in the stands."
Extra security were drafted in for the 2015 season finale in Valencia, although thankfully the event ran without incident in the stands. Although it is a shame fans have to miss out on the action due to not feeling safe trackside.
Photos via Red Bull