Marquez gets death threats through his phone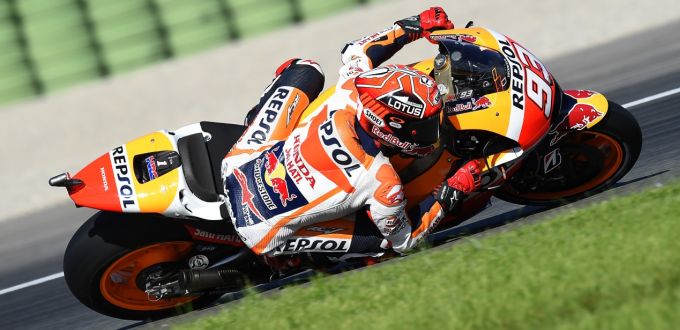 Despite the 2015 MotoGP World Championship ending nearly two weeks ago, tensions are still high between Valentino Rossi and Marc Marquez, with the Spaniard receiving death threats through his mobile phone.
The latest reports come from El Pais who say that the former World Champion had been the subject of death threats from anonymous calls and text messages for his role in the infamous clash at Sepang, as well as not attempting a pass on eventual World Champion Jorge Lorenzo during the final race of the season in Valencia. 
Rossi and Marquez' history is now well known, and Marquez has informed the police of the latest threats, after his mobile number was published in a blog online. The number has been taken down and the police has recommended that the 22-year-old change his mobile number, although he said he didn't want to, nor lodge an official complaint with the police.
The threats began the day after the season finished, with the weekend marking a high point with regular calls and messages on his phone. 
Marquez' team have said that he doesn't want to change his number as he isn't afraid and his team have tracked down two of the numbers that called Marquez, calling them back and asking what it was exactly they wanted.
Marquez was in Italy on Monday to attend the EICMA, but there was no members of the general public at the show on Monday. Marc left to be with his brother as he collected his Princess Leonor Minor Athlete Award at the National Sports Awards in Madrid on Tuesday. 
Valentino Rossi hasn't said anything on the subject yet, although he was quick to criticise "fans" of his who used social media to attack Andrea Iannone after the Italian passed Rossi on the final lap in Phillip Island, something he would likely echo if asked on this matter.
Photos via Repsol Honda