Dall'Igna expects more attention on MotoGP aerodynamics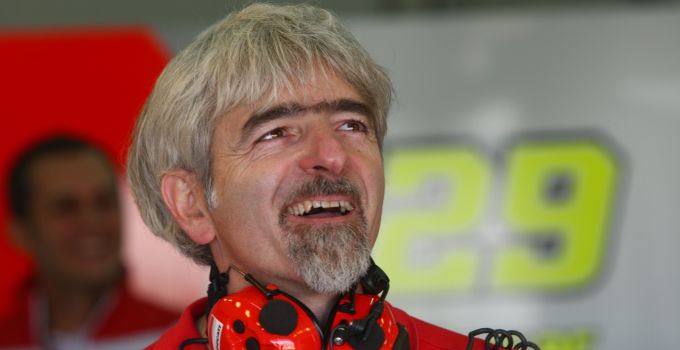 Ducati General Manager Gigi Dall'Igna has predicted an increase in the focus placed upon aerodynamics in MotoGP from next season onwards.
Ducati of course have been the pioneers of the latest 'advancements' in MotoGP aero, by introducing the infamous winglets to the front end of their GP15 machine, something which Yamaha later copied in the season. 
The Boro Panigale factory first debuted the wings way back in 2010 and they were present in some rounds during Valentino Rossi's first season with Ducati in 2011, but they were then ditched until they made a surprise re-appearance during pre-season testing for 2015. The wings grew in size and the amount of wings also grew, with up to six appearing during the Japanese Grand Prix in Motegi. Yamaha's comparatively modest effort debuted during the San Marino Grand Prix in Misano.
MotoGP rules stated that any wings were within the rules providing they weren't the widest part of the bike. These rules have been slightly amended for 2016. From next year a "minimum radius of 2.5mm" for the edges of "wings fitted as an integral part of the fairing".
The main idea behind the winglets was to help keep the front wheel down during acceleration and try and produce front grip for the notoriously difficult Desmosedici. Whilst riders insisted they didn't feel a noticeable difference, the data men insisted the wings were helping with what they were originally designed for. 
"The aerodynamics are one of the areas in motorcycle racing where we didn't think too much in previous years," Dall'Igna told Autosport.
"I would like to focus on it, and I'm quite happy about the improvements we did during the year."
Despite more winglets being added as the 2015 season went on for Ducati, Dall'Igna said that he doesn't expect Ducati to be adding any more winglets next season.
"I think we arrived at the final set-up of the aerodynamics, so I don't expect that we'll increase the [number of] winglets in the future," he said. "Maybe we can adapt them a little bit on the racetrack, or find some small details we can improve on."
Ducati are expected to give the GP16 an official debut to test riders Michele Pirro and Casey Stoner in the final week of January in Sepang, before handing over to factory riders Andrea Dovizioso and Andrea Iannone for the first pre-season test of 2016, which gets under way on the 1st February.
Photos via Ducati Corse