Nicky Hayden: Jack Miller is a special rider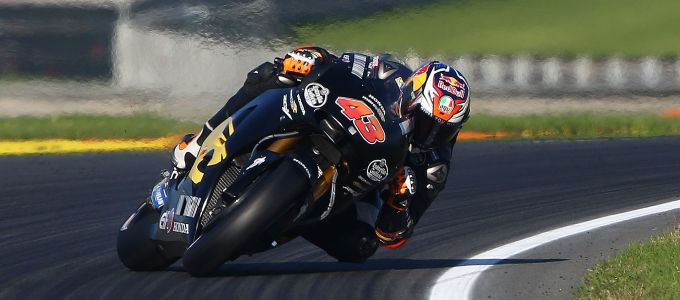 2006 MotoGP World Champion and MotoGP Legend Nicky Hayden has called Jack Miller "a special rider" after his debut season in MotoGP. 
Nicky Hayden and Jack Miller were at opposite ends of their respective MotoGP careers last season. Hayden the former World Champion was on his way out, heading to World Superbikes for 2016 and onwards. Miller was coming into MotoGP directly from Moto3, a move that had the whole paddock talking and curious to see how he would fare. 
On the whole, the 20 year-old's move to MotoGP will be seen as a positive step, showing many observers within the paddock that a jump directly into MotoGP from Moto3 is possible – 2015 Moto3 World Champion Danny Kent was even strongly considering the move, and would've probably made the jump had he been offered the same contract as Miller. 
Miller ended 2015 in ninetieth position overall, the top of the production Honda machines and level on points with former Moto2 World Champion Stefan Bradl on 17 points, and a point ahead of Hayden himself on exactly the same machinery.
Next season the Aussie will move from a production Honda machine, as part of the LCR Honda team, to a full factory RC213V machine, alongside Tito Rabat in the Marc VDS team, as he enters the second year of his three-year deal directly from HRC. 
Hayden admits to being indifferent when he heard about Miller's move directly from Moto3, but also admitted that when HRC offer you a three-year contract (longer than the one double World Champion Marc Marquez was offered) that it is impossible to say no.
"If he had to make the decision again, I think he would still make the right one," the American told speedweek.com.
"If you HRC offers a three-year contract in MotoGP, you don't say no! In an ideal world, you'll collect experience as a young rider in Moto2, but that is not an easy class. You might struggle there and then never get the chance MotoGP.
"When I came into MotoGP I was quite young, but already had a lot of experience. Honda USA wanted me to defend my title in the US Superbikes and I thought about it; staying another season in the Championship. But I had an offer from the works team in MotoGP, and you don't reject that."
Hayden defended Miller's results, claiming that the bike he was on wasn't good enough, not allowing him to show his true pace. 
"Clearly, today many people say Miller shouldn't have done that [moved to MotoGP]. But he's not had the bike to show his true potential. He has the talent, he is a special rider. But talent alone isn't enough, he must learn to improve. I hope that we will see him at the top in these three-years. It's up to him, he has a good team and an excellent staff," he said.
"Miller is a wild type, a special character. It's good for the sport. If he manages to get to the top, Dorna will be very happy."
So @jackmilleraus is getting on with his Marc VDS Honda pretty well then, isn't he? pic.twitter.com/HOjMAbdBbw

— GPxtra (@GP_Xtra) November 11, 2015
Photos via Marc VDS Racing