Casey Stoner goes to Bologna to see Ducati GP16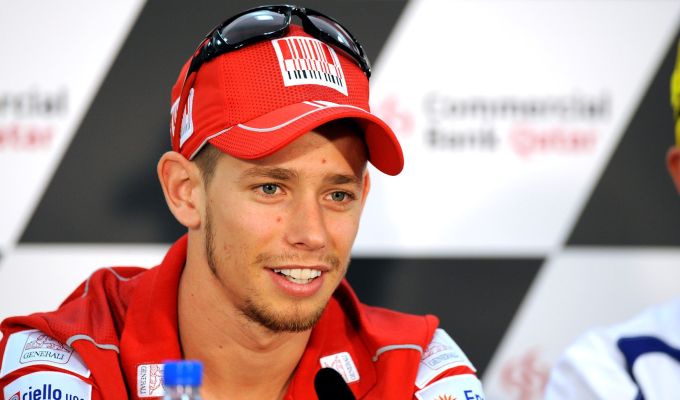 New Ducati test rider Casey Stoner was in Bologna to make a fleeting visit at the headquarters of his new employers before his second debut with the Italian's next month.
We told you earlier in December that Stoner was going to make a brief appearance at the Boro Panigale factory before the Christmas break and now according to GPone.com it was today that the Australian touched based with his new team. 
Whilst an "unofficial" visit due to his contract with Honda still have two weeks left on it, the two-time MotoGP World Champion, still got the chance to see the new Ducati Desmosedici GP16 for the first time, the same bike he and Michele Pirro will give a run down in Sepang next month. He also had a riding position established and adjustments made, giving the factory time to prepare new foot pegs and other small parts if required.
As well as doing very basic work with the bike, Stoner had a long discussion with Ducati Corse General Manager Gigi Dall'Igna and other Ducati mangers, as he attempts to reintegrate from the factory he left at the end of 2010.
The 30 year-old will end the day with another "unofficial" dinner with Ducati personal – where he was snapped with Ducati MotoGP head of organisation and logistics Davide Tardozzi in the background – before swiftly leaving Italy tomorrow, heading to the United States of America, where he will meet up with his wife Adriana, daughter Ally and good friend and fellow Ducati employee Chaz Davies where he will celebrate the holidays around the beautiful Lake Tahoe, before getting to work in 2016.
Photos via Ducati Corse