Jorge Lorenzo admits F1 ambitions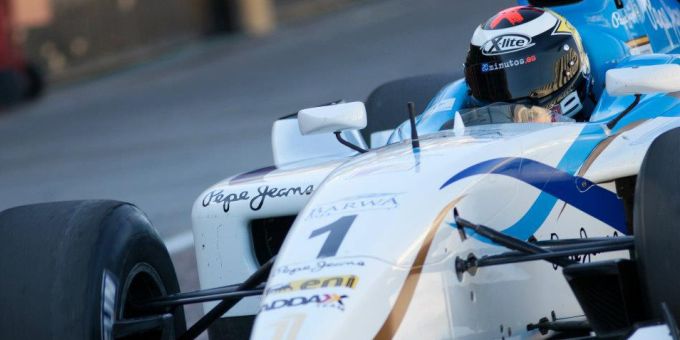 MotoGP World Champion Jorge Lorenzo has confessed that he would relish the opportunity to drive a Formula One car.
Lorenzo has flirted with four-wheeled racing, testing an old-spec GP2 car with Spanish team Addax in Valencia back in 2012, before he won his second MotoGP World Championship. With two more World Championships under his belt, the Spaniard confessed he'd love the opportunity to have a go in a Formula One car.
"I have tried my hand in GP2. One of my oldest dreams is to try my hand in Formula 1," the 28-year-old told the Big News Network.
"So who knows, may be one day in the future I will race in Formula 1. But obviously I also cannot leave MotoGP because it is my passion. I am what I am because of MotoGP and I still have a lot to do in the sport."
Lorenzo wouldn't be the first MotoGP rider to try his hand at Formula One should he be presented with a chance to take a test. Valentino Rossi famously turned down the opportunity to become a test driver with Ferrari after testing a car in Barcelona. Whilst Mick Doohan crashed the Williams he was testing after winning final 500cc title in 1998 whilst testing in Barcelona.
On the other side of the fence, reigning Formula One World Champion Lewis Hamilton confessed he would love to test a MotoGP bike back in August. Hamilton, also a three-time World Champion in his respective discipline said: "I'd also love to test a MotoGP bike just to see what it's like. Naturally I'd know the lines but I'd love to know if I could even do it."
Monster Energy sponsors both the Movistar Yamaha MotoGP team and the Mercedes Formula One team, could we see a switch of machinery between the Spaniard and the Brit in 2016? Only time will tell. 
Photos via Movistar Yamaha & Jorge Lorenzo