Valentino Rossi to release his own video game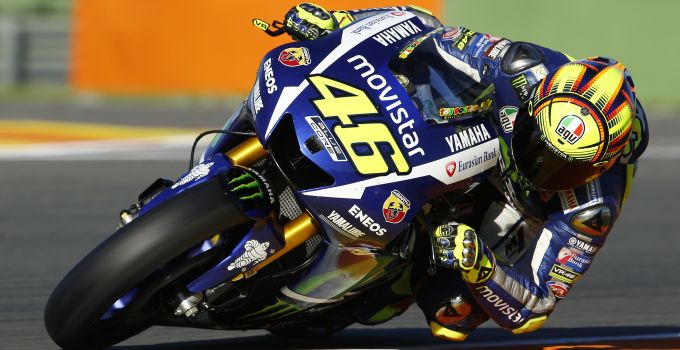 From next season you will be able to re-live Valentino Rossi's finest moments in a unique way through Valentino Rossi the video game.
The game, which will be the 2016 version of Milestones MotoGP video game will incorporate a whole host of new features and games dedicated to the Doctor himself. As well as being able to do all of the usual races and career modes, you will be able to live as if you're the Italian in what could be his final season in MotoGP.
You will be there at the start as he enters the World Championship on a 125 and be there every step and World Championship of the way. As well having your own chance to race some of his legendary moments, you will be able to do Rossi extras such as the Monza Rally and work your way around Rossi's legendary ranch in Tavullia.
"I'm happy to announce that I'll participate in the making of Valentino Rossi The Game, along with the guys at Milestone," said the nine-times World Champion.
"We chose to include both the most important elements of my MotoGP career, and all the extra circuit stuff that are so important to me, like Ranch, Rally and more. It will be fun to approach the game not only as a gamer, but also as a 'test driver'. I'll work with the development team to make sure all fans will get the best experience they ever had."
Italian company Milestone have been making the official MotoGP video game since 2013 and they're excited to bring the added aspect of Valentino Rossi to the game.
"We are really enthusiastic about this partnership and project, Milestone has been developing MotoGP for a few years, but the experience we are going to offer all motorcycle racing and Valentino fans this year is quite simply unique," explained Luisa Bixio, Vice President of Milestone.
"Players can grapple with the entire 2016 official championship, but most of all they can experience the passion, professionalism and experience of Valentino Rossi, both in and out of the championship, with exclusive rally and flat track content, as well as much more that only the number 46 can offer.
"We also like to think of this as an Italian project par excellence, which we're sure will be appreciated all over the world."
The game will go on general sale in June 2016.
Photos via Movistar Yamaha