Redding finishes Jerez test fastest overall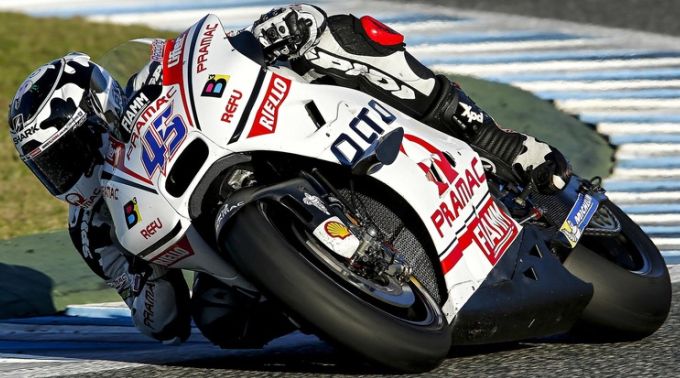 Ducati Pramac rider Scott Redding ended the final day of MotoGP testing in Jerez as the fastest rider of the day and the entire test.
Redding whose Pramac Ducati team sat out of the first in Jerez got through a lot of work during Thursday and today, with the testing ban now coming into force. Redding continued to work with the new 2016 electronics as well the Michelin tyres.
The Brit was the first Ducati rider to test the new electronics packages, but his two days in Jerez has seen him work a lot more on set-up and data gathering, along with adjusting with the new components after his off season switch from Honda to Ducati.
Redding's best un-official time of the day was a 1.38.9, which was two tenths faster than the next best time managed by Marc Marquez and seventh tenths faster than the best factory Ducati time managed by Andrea Iannone.
The 22-year-old was understandably very happy with the work put in over the two days, especially the time he managed to lose today.
"We did very well in these two days as we were able to lower the lap-time by more than a second," said the Brit.
"The feeling grows run after run and also with the tires things are going well. I feel I have a lot of confidence with the bike. We worked on the weight distribution finding a good pace. I am very satisfied with these tests and I look forward to going to Malaysia."
Giacomo Guidotti, Scott Redding's crew chief, said that the two-days the team has had in Jerez was much more productive than the first test in Valencia.
"The Jerez test was much more productive than that of Valencia where we put the bases by introducing the new electronic and beginning to discover the tires," said Guidotti.
"These days have been very intense in terms of set-up and we are very happy because Scott was very quick this morning with the new set of tires. We're going home with a lot of data and information to work with and with a lot of confidence."
Photos via Pramac Ducati