Honda confirm Casey Stoner will leave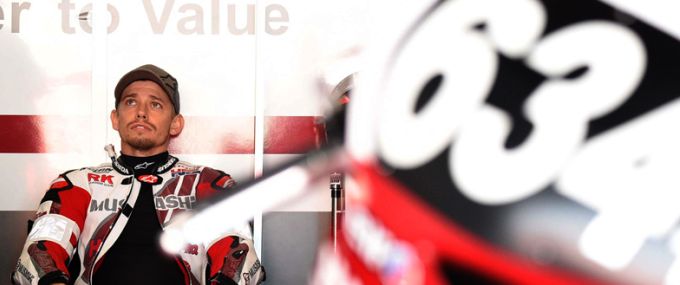 Honda have confirmed that former MotoGP World Champion Casey Stoner has left his duties as a test rider.
Stoner joined the Japanese brand from Ducati back in 2011, claiming his second MotoGP World Championship in his first year with Honda, before announcing his shock retirement whilst defending his crown.
Despite leaving the sport, back in 2012 Stoner has taken a role as a Honda test rider and he made a racing return during this years Suzuka eight-hours where he crashed out after a technical fault with the Honda he was riding.
Back in Valencia rumours were that Stoner and Honda had falling our over the blame in the Suzuka crash as well as Stoner being overlooked as a replacement rider for Dani Pedrosa during the Austin and Argentine Grand Prix.
"We have great memories of Casey's time with Honda," said HRC vice president Shuhei Nakamoto who remained very close with the Australian after his retirement.
"From the moment he arrived in 2011 in the Repsol Honda Team we had a very close relationship and we always enjoyed speaking to him about racing and technical matters.
"Of course his Championship win in 2011 was a very special moment for us and a highlight of my career. Even after his racing days were over, I enjoyed attending his tests to take with him and spend time together. We would like to thank him for everything he gave to us over the past five years and send our best wishes to him and his family."
Photos via Honda Racing Coperation