Stoner turns down HRC wildcard opportunity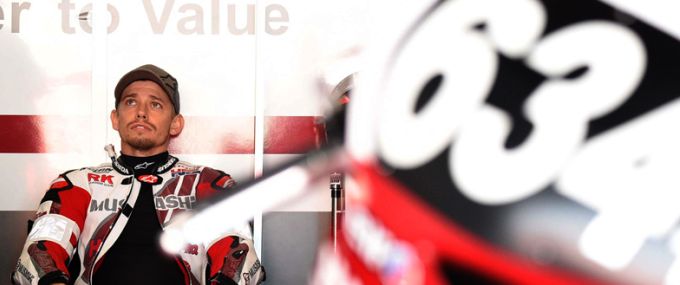 Two-time MotoGP World Champion Casey Stoner has turned down the chance to wildcard at the upcoming Japanese and Australian Grand Prix at Motegi and Phillip Island, respectively. 
After months of speculation that Stoner would come back to MotoGP, even in a wildcard capacity, it now appears that the dream of all fans will remain just that, a dream. That's according to Sport Riders magazine in Japan who broke the story of Stoner refusing Honda's option of a wildcard.
Stoner admitted he missed the thrill of racing a MotoGP bike, even if he didn't regret his decision to retire, after growing tired of the media and stress of travelling the world as a top level sportsman. Despite returning for the Suzuka 8-hours, Stoner doesn't want to wildcard at the tail end of this season.
"It's true that we've made it available for Stoner to have a wildcard if he wanted to. But the offer had been made months ago, before the GP in Austin," Repsol Honda team manager Livio Suppo told GPone.com.
The fact that Suppo has mentioned the Austin GP could hold significance. Dani Pedrosa withdrew from the Austin and Argentine Grand Prix at the start of the season due to a reoccurring arm pump issue. Stoner offered his services to HRC, as he they're the two tracks on the current calendar he hasn't raced at.
Despite his close relationship with HRC and Nakamoto in particular, the HRC vice-president elected to give Pedrosa's seat to Repsol Honda test rider Hiro Aoyama, telling Stoner he would be better served continuing to test, rather than racing a two tracks he's never visited before. 
"Nakamoto told him that if he wanted to, he could have a wildcard (appearance) in Japan or Australia preparing carefully and calmly," said Suppo.
Stoner wasn't interested, and no talks have taken place since the 8-hours in which Stoner crashed out and broke his scapula and fractured tibia, after the throttle stuck open on his Honda CBR1000 Fireblade. He has tests planned to test once again for HRC in October and November, but they are both dependant on him fully recovering from his current injuries. 
Photo via HRC