Jorge Lorenzo unsure on 2016 number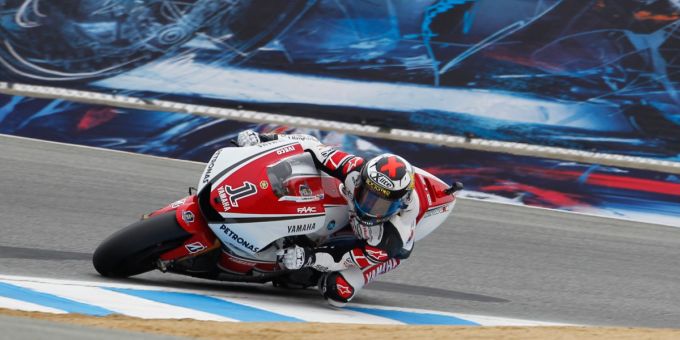 2015 MotoGP World Champion Jorge Lorenzo has admitted he doesn't know what number he will run in 2016, with the option of having the number one open to him.
Lorenzo won his third MotoGP World Championship in Valencia three weeks ago in controversial circumstances, but he has now the option of running the number one plate next season as defending champion.
The number one plate used to be a customary thing for World Champions to wear, but only two of the last eight years has seen the number one plate used. Jorge Lorenzo run the number one with a JL designed in a number one after his first title in 2010 and Casey Stoner also used it the year after. Lorenzo however, kept his 99 during his second title defence. 
Despite keeping his 99 during his second title defence, Lorenzo seems inclined to have a another season using the number one, despite the fact most of his team favour his number 99. 
"I haven't decided yet. I have doubts," the 28-year-old told AS.
"During the title celebrations I asked my team for their opinion and the majority chose 99, but in the end the decision is mine and I haven't made it yet. It would be nice to have the number one, but 99 represents me. I don't know what it will depend on, and with so many celebrations I haven't stopped to think about it yet."
Lorenzo ran the 48 for the early part of his career, before an ugly split with former manager Dani Amatriain. After the split the Spaniard wanted to start a fresh with a new number, and a fan poll decided that Lorenzo should switch to the 99 he now runs. 
Photos via Movistar Yamaha & MotoGP.com