Aleix Espargaro to miss Sepang test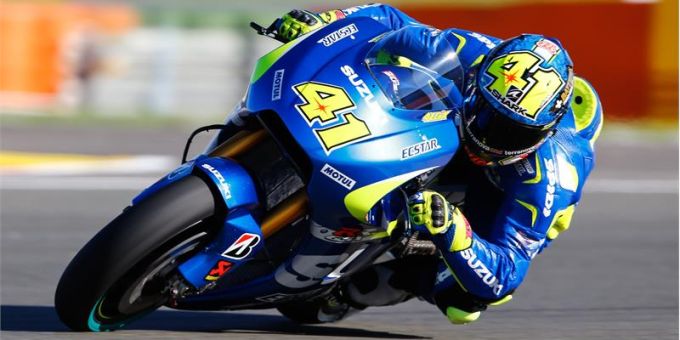 Factory Suzuki rider Aleix Espargaro will be forced to miss the private Suzuki test due to a back injury sustained in a training accident in his native Spain. 
The Spaniard was riding his off-road bike in his home town of Granollers just outside Barcelona when he injured his back whilst landing a jump. He was transferred to the Hospital Universitari Quiron Deixeus in Barcelona, where he underwent medical checks and was placed under observation for a night.
Espargaro then underwent an MRI scan where it discovered he had a flexion fracture of his T9 vertebrae but fortunately excluded any further complications. He was then discharged and sent home, with an expected recovery time of two to three weeks.
Suzuki's private test will still take place at the Sepang International Circuit in Malaysia, with Maverick Viñales being joined by Suzuki test duo Takuya Tsuda and Nobuatsu Aoki on track.  
Suzuki are hoping to use the test in Malaysia to help them work with the new Michelin tyres that will be mandatory for every team from next season, as well as the standard Magneti Marelli ECU which like the tyres will be used by every team next season.
Photos via Suzuki Racing