Injured Lorenzo pulls out of Race of Champions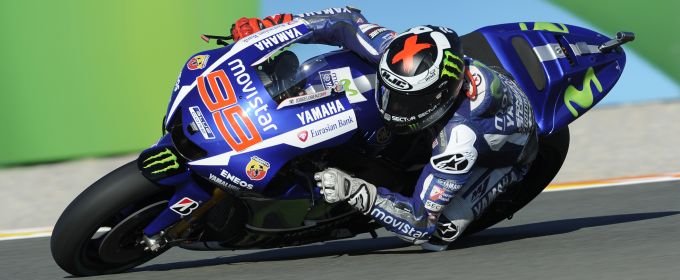 MotoGP World Champion Jorge Lorenzo has been forced to withdraw from the Race of Champions due to injuries sustained celebrating his title.
The Spaniard was the victim of second degree burns to his left leg whilst celebrating his fifth World Championship in his native Mallorca last week. Lorenzo was riding an R1 replica into the town centre when a radiator pipe blew off the side of the bike, spraying boiling liquid onto his leg, causing him visible discomfort. 
"I'm really sad that I cannot go to the Race Of Champions this year but during the celebrations in Mallorca I burned my leg on the bike," said the World Champion.
"I really hoped it would heal by now but due to potential complications from sweating inside the overalls, the doctors have forbidden me to do it.
"I know I would have had great fans supporting me in London so I'm sorry to be missing it. This is a great event and I hope you all enjoy watching all the action. Now I will try as hard as possible to be back at the Race Of Champions next year instead."
Cycling legend Chris Hoy was drafted in as an eleventh-hour replacement for Lorenzo at the Olympic Stadium in London.
Photos via Movistar Yamaha