KTM's MotoGP bike gets first outing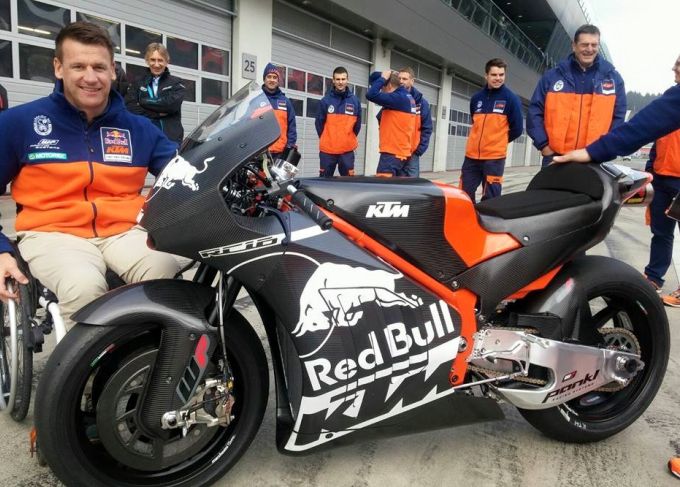 Pictures have appeared of KTM's MotoGP machine on track have appeared online for the first time. The bike, which will be known as the RC16, was given its first track outing around the Red Bull Ring in Austria by test rider Alex Hofmann, fully decked out in Red Bull sponsorship.
The photos which have been circulating online of the new bike were uploaded by KTM Sporting Director and former Motocross World Champion Heinz Kinigadner to his facebook page. Despite there not being any official press releases of photographs from the test, what the photos show is the bike is an aluminium swing arm, white power suspension (White-Power is a KTM owner company) Brembo brakes and an Akrapovic exhaust.
The pictures don't show us much more, a single very large air intake – similar to whats found on a Honda and their Moto3 machine. The rear of the bike is very similar to the rear of a Ducati GP15 with the squared tail and dual exhaust system from under the seat and behind the right foot.
We already know that the bike will be a V4 sitting in a trellis frame and the noise of the bike from a video on the facebook page of someone in the circuit suggests that the bike will be a "screamer" engine, much like the Honda RC213V. The bike was using Michelin tyres and Magneti Marelli software as standard on all MotoGP bikes from 2016 and into 2017 when KTM plan to return to MotoGP.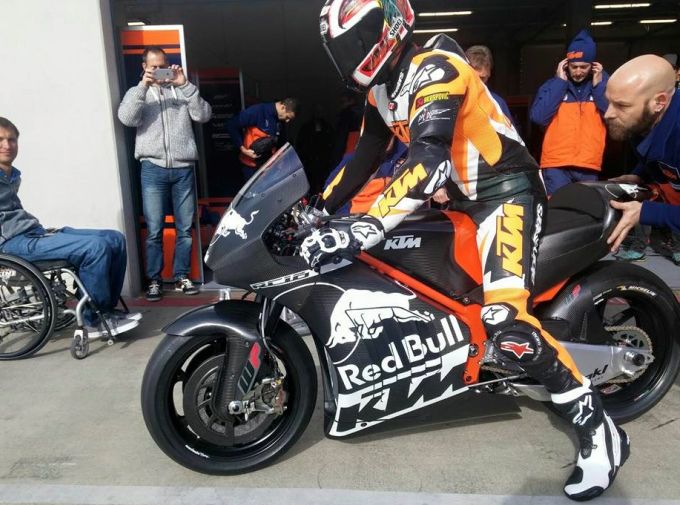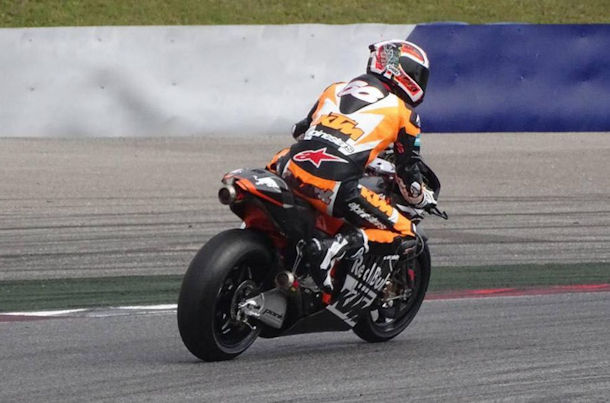 Whilst not confirmed, it is widely expected that Aki Ajo will expand his team into MotoGP when the move is completed to MotoGP. Red Bull are also expected to be the title sponsor of the team, much like they are to Ajo's KTM Moto3 team. What has been confirmed is that Mika Kallio will take full-time responsibility as test rider for the KTM Factory for 2016, and he will get his first official test of the bike after his Moto2 season is over.
The KTM machine will not be in Valencia for the end of season test after the finale of the 2015 season, nor will it be in Jerez at the end of November for the private test which teams have arranged. KTM do have a test lined up before the end of the year for Kallio, but it will be totally private and away from the MotoGP spotlight. They don't have any wildcard races pre-planned for 2016 either.
Earlier in the year KTM had said they hoped they would be able to lure Dani Pedrosa to the Austrian team for their return in 2017.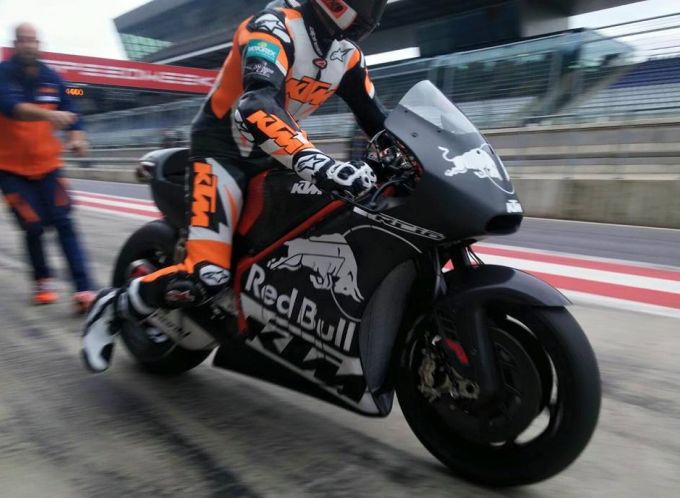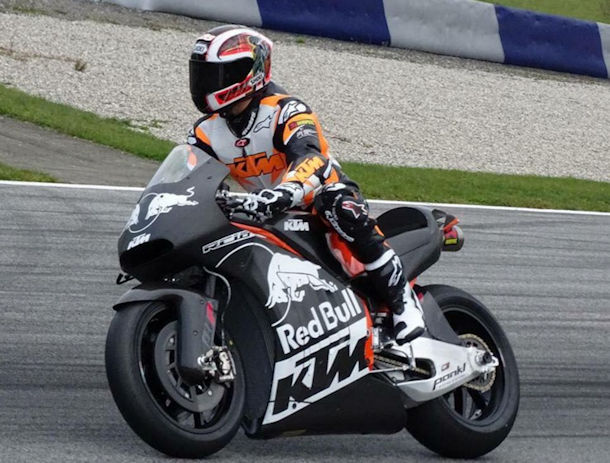 The new KTM RC16 Moto GP bike in action!!

Posted by Heinz Kinigadner on Friday, 30 October 2015
#Alex66 macht den 1. Rollout mit der neuen KTM MotoGP Turbine! Mein lieber Scholli do geht's ab!

Posted by Markus Bratschko on Thursday, 29 October 2015
Photos via Heinz Kinigadner Facebook