Johnny Depp wants to make a Mick Doohan documentary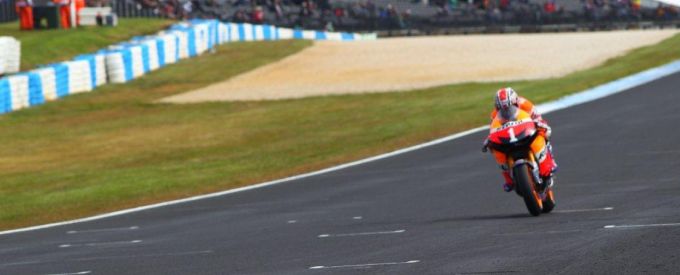 Hollywood star Johnny Depp has said he would love to make a documentary about former 500 cc World Champion Mick Doohan.
The unlikely friendship between the oscar winning actor and the five-time World Champion was formed whilst Depp stayed in Doohan's Gold Coast waterfront mansion for five months, whilst the 51-year-old was filming the Pirates of the Caribbean film. 
Doohan dominated the sport for a decade, winning his five World Championships in a row from 1994-1998, all with Honda. He won 54 races, before before retiring at the end of the 1999 season. Despite his dominance over the sport during the second half of the 1990's, Doohan was no stranger to adversity. In 1992, he crashed in Jerez, and there was a very real chance he would have to have his leg amputated.
A legend of the sport, Doohan held the record for single season wins with 12, before Marquez beat that record last year claiming 13 wins, although Marquez managed his in 18 races, Doohan only had 15. 
Now, his close friend Depp wants to show the world just how special a man Mick was. "I want to do a documentary about him, he's a wonderful man," the American told news.com.au. 
Photo via MotoGP.com