Valentino Rossi arrives in Misano under pressure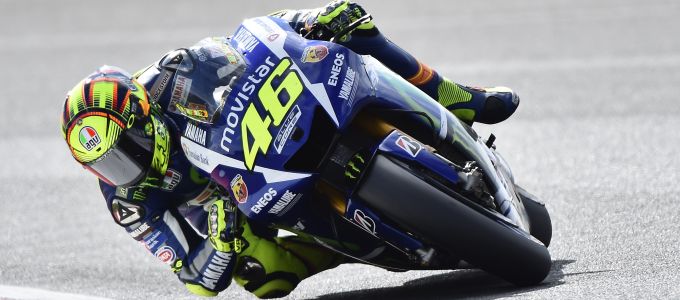 MotoGP World Championship leader Valentino Rossi arrives at his home round in Misano, twelve points ahead of team-mate Jorge Lorenzo, but with the pressure on his shoulders.
Rossi made the most of Lorenzo's struggles at Silverstone, claiming victory in the rain at Silverstone whilst Lorenzo struggled to fourth position. The Doctor has finished on the podium at every round so far this season, and been the model of consistency. He also claimed victory in Misano last year, showing he's arriving at his home circuit in good form.
Whilst there are two MotoGP rounds in Italy each year, Misano is very much Rossi's home round.Born and raised in the town of Tavullia, which is just 20 minute' drive away from the circuit, meaning all the friends and family of the Doctor will be there this weekend.
If Rossi can replicate last year's result, he will be at least 17 points ahead of Lorenzo, which could go a long way towards the illusive tenth world title.
"We now arrive in Misano and there will be a lot of pressure on me, especially from the fans, friends and family that are coming, but I like this track a lot," said the 36-year-old.
"There is always a great atmosphere in Misano and it's really my home race, because the track is only 10km away from Tavullia. Last year I rode a great race, but at the same time Jorge is also very fast there, so it will be another great fight.
"I'll have to manage the situation in the right way. It will be difficult, but the most important thing is that this is a place where I'm able to go fast and where Yamaha is usually very strong."
Photo via Movistar Yamaha