Sam Lowes closing in on Aprilia MotoGP ride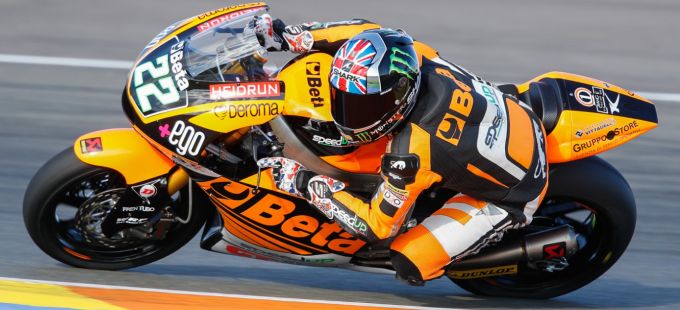 Briton Sam Lowes is closing in on a deal to partner Alvaro Bautista in the Aprilia MotoGP team for the 2016 season. 
Lowes is currently enjoying a successful season in the intermediate class of Grand Prix racing, and it has not gone unnoticed. According to GPone.com, Lowes has signed a pre-agreement with the Italian brand regarding a ride on a 2016 RS-GP.
There was some scepticism on Lowes' part, about moving into MotoGP with the Aprilia team. The Brit had offers on the table from other Moto2 teams, who could've potentially given him an even better opportunity to claim a world title. As well as attractive Moto2 offers, the fact Aprilia have claimed only 13 points so far this season, means Lowes would have to get used to racing, but not necessarily winning.  It appears however, that Lowes has decided to take his opportunity in MotoGP with Aprilia.
Aprilia have been working hard on their bike through the 2015 season, and said from the off, that this was always going to be a year of data gathering and testing, ahead of the seriously revamped regulations in the MotoGP class starting in 2016. Next year will see Michelin become the sole-tyre supplier to MotoGP, as well as electronics packages all being standardised. 
The intent to improve and desire to create a competitive package in 2016 has helped the Aprilia cause, as well as the fact they have had a longstanding interest in Lowes. Aprilia Racing Team Gresini Manager Romano Albesiano has views Lowes as a young rider, who Aprilia can nature, and fine tune into a top MotoGP rider with the team. 
Aprilia recently signed Stefan Bradl to a six month deal, after he was released from his contract with Forward Racing. Bradl said he was surprised and pleased with the Aprilia, especially the seamless shift gearbox. 
This weekend's Czech Grand Prix at Brno also sees Aprilia debut a new frame on their RS-GP, something that is being introduced with very much a view ahead to 2016, rather than trying to immediately boost results in 2015.