Fabio Quartararo to join Leopard in 2016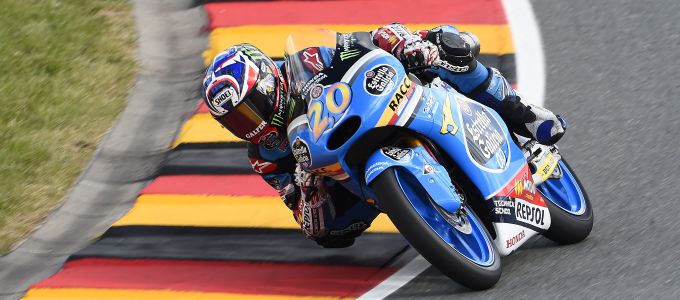 Teenage sensation Fabio Quartararo has told Spanish media he will leave the Marc VDS Estrella Galicia 0,0 team, to sign for the championship leading Leopard Racing team in 2016.
Speaking to Movistar during this weekends Grand Prix in Indianapolis, the French teenager said he will leave his current team, lead by Emilio Alzamora and instead sign for the Leopard team, ran by Cristian Lundberg, the man who discovered his talents. Lundberg is the current Technical Director of the Leopard Racing team, first discovered the French youngster, and oversaw his first CEV title back in 2013, before Alzamora snapped the youngster up. 
After one season in the world championship, it now appears that Quartararo has decided he wants to continue his journey with a new team. There had been speculation that KTM and Aki Ajo had aggressively targeted the Frenchman, but it appears Leopard have won the race for the 16-year-old. 
As well as taking Quartararo to his first Spanish title as a 14 year-old, Lundberg also oversaw Maverick Viñales Moto3 World Championship back in 2013. Talking to Movistar TV, Lundberg said: "We are looking for strong riders for next year."
The reason that Leopard are in the market for new riders is due to two of their current trio moving on at the end of 2015. Efren Vazquez' Moto3 journey will be over, with the Basque rider exceeding the age limit. You also have current Moto3 World Championship series leader Danny Kent, who looks a shoe in to claim his first World Championship, and subsequently return to Moto2.  
One of the two vacant seats will go the way of Joan Mir, another one of Lundberg's proteges, who currently rides under the Leopard umbrella, and is dominating this seasons Junior Moto3 World Championship (the same series as what Quartararo won the past two seasons). With Mir secured, it now appears Quartararo will make the Leopard team undoubtedly top Honda team, taking the reigns from the Estrellla Galicia.
Photo via Estrella Galicia 0,0