Will Tito Rabat move to MotoGP in 2016?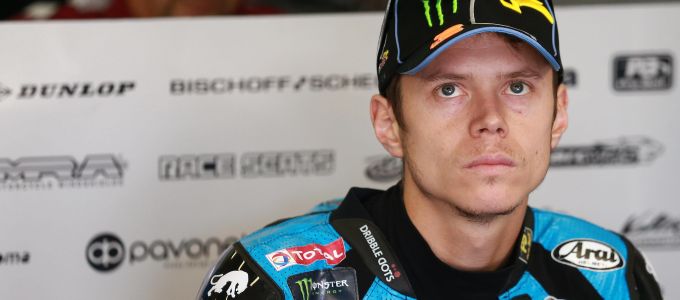 Reigning Moto2 World Champion became the first rider to stay in the Moto2 class after winning the title, but he is now ready to move into the MotoGP class.
The 26-year-old hasn't made a final decision on where he will ride next season, but it is common knowledge that the Spaniard wants to progress into the premier class of motorcycle racing.
Despite wanting the move into MotoGP, Rabat is currently in the first year of a two-year deal with the Marc VDS racing team, and Team Principal Michael Bartholemy has said he thinks that Rabat will see out the second year of his contract, even though it appears that will be in Moto2, and not MotoGP.
The reason there is such delay over the future of Rabat is due to a tough couple of weeks for the Spaniard. A crash, and subsequent broken collarbone whilst riding in Almeria, and a break down in relations, and subsequent break up with manager Paco Sanchez.
In an interview with Speedweek.com last week, Bartholemy said that Rabat had until the 1st of August to decide if he was going to stay on with Marc VDS, with the Belgian team requiring time to find a replacement should they part ways.
It has now emerged that Rabat still hasn't decided upon his future, with the Marc VDS team too busy with the Spa-Francorchamps car race this past weekend.  "We had too much stress with the Marc VDS car team this weekend," he once again told Speedweek.com.
One of the biggest problems for Rabat, should he decide that Marc VDS cannot give him what he wants, is a lack of teams who can. A satellite Ducati with either the Avintia or Pramac teams will have an open seat should he want it, as well as the probability of a spare seat in the Aspar Power Electronics Honda team. Other than that, the options look bleak. As well as a lack of teams, any unlikely spare seats, such as one in Tech3, would surely see other riders preferred over Rabat, with current Moto2 series leader Johan Zarco – who is two years younger than Rabat – widely tipped to be the next man in line at Yamaha.
Rabat had hoped that he would've been able to stay on with the Marc VDS team into MotoGP, however, it doesn't look like they will be expanding their MotoGP efforts, this herein lies the problem for Rabat.
"Tito would like to move up to MotoGP with us, but we with Scott Redding continuing, we don't have a second team place," said the Team Principal.
Should Rabat leave the Marc VDS Moto2 team, there aren't a shortage of contenders to replace the Spaniard. Jonas Folger is the favourite, who with an ultra-competitive bike would be a series challenger for the title, as well as 2011 World Champion Stefan Bradl, who'd be open to a move back to Moto2, with the right team.
Photo via Marc VDS Racing