Rossi recharged heading into the second half of the season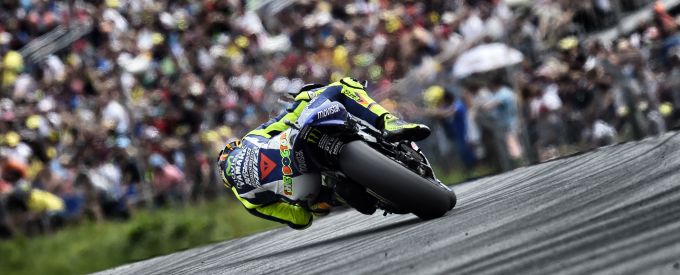 Current MotoGP World Championship points leader Valentino Rossi comes back with his batteries recharged as he prepared himself for the second half of the season.
The nine-times MotoGP World Champion arrives in the United States as the leader of the championship, where he has found himself since the first race of the season where he took victory under the floodlights of Qatar. 
Rossi currently holds a thirteen point lead over his Spanish team mate in the World Championship, as he looks to build on that this weekend. Both he and Lorenzo head to "The Brickyard" hoping to continue Yamaha's wonderful first half of the season, at a track that has seen a Honda win every year since Lorenzo was the last non-Honda rider to win there in his championship year of 2010.
"The first part went very well with nine podiums in nine races and I hope that the second part of this season will go just as well," explained the Doctor.
"Some of the tracks we're going to I really like, I have to be defensive at others. We start with Indianapolis, not one of my favourite circuits but there's always a great atmosphere here and the circuit is very nice."
Despite what will undoubtedly be a tough weekend,namely due to a resurgent looking Honda, and Honda's past at Indianapolis, Rossi arrives with his fully fit and ready to take the fight to them.
"I had a few days of rest, I went on holiday with my friends and I also trained. After nine races, this stop was very important so I could recharge myself. Now there are another nine races waiting for us and each of these will be very important for the championship."
Photo via Movistar Yamaha