Stoner refused to have Miller as a team mate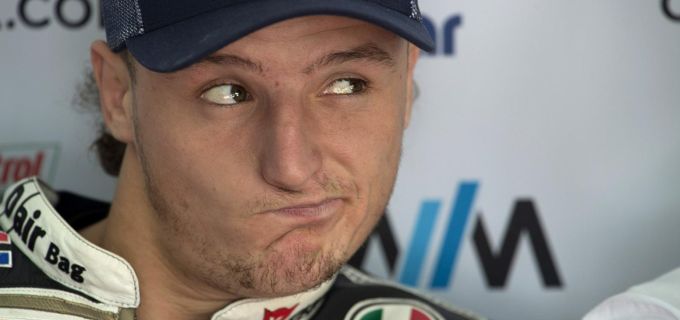 Casey Stoner reportedly refused to have young Aussie Jack Miller has his team-mate at the Suzuka 8 hours a few weeks back.
According to Solomoto.es the Honda Racing Corporation wanted to run their new Aussie alongside one of their legendary ones, in the flagship race. HRC saw the 8 hours as an opportunity for Miller to impress on a top bike, and it would've hushed down doubters, who are already questioning the decision to put Miller on such a long contract.
Along with giving Miller the chance to impress, it is believed HRC saw the race as a further opportunity to allow Miller to get used to riding a powerful bike. 
However, Stoner was supposedly adamant that Miller wouldn't be a part of his Suzuka 8 hours team. Whilst Solomoto don't give an exact reason as to why Stoner didn't want Miller alongside him as part of the Musashi Harc-Pro Racing Team.
Casey had been rumoured to initially asked Pedrosa to join him in the race, but HRC quickly shot down this suggestion, due to his injury problems whilst competing in MotoGP. They wanted Pedrosa to rest and concentrate all of his efforts on coming back stronger in the second half of the season. Along with this, when Stoner asked HRC to fill in for the injured Pedrosa, they of course declined Stoner's offer.
It's not clear who Miller would have replaced if Stoner had been willing to have him come into his team. HRC wouldn't have wanted to win the race without a Japanese rider, suggesting that two-time Suzuka 8 hours winner Michael Van Der Mark would've been the man to miss out. Fortunately Honda were saved from choosing between Van Der Mark and Takumi Takahashi, to partner the pair of Australians. 
Stoner of course crashed out of this years running, when the throttle on his Honda Fireblade stuck open, with just over an hour gone in the race. 
Photo via LCR Honda