Michael Bartholemy targeting podiums for Scott Redding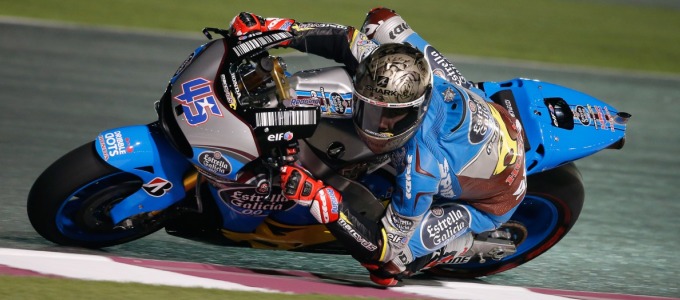 Marc VDS team manager Michael Bartholemy has said he is targeting "two or three" podiums in 2015 for Scott Redding. 
2015 will see Marc VDS make their long awaited debut in MotoGP, with a Scott Redding and Honda package, headed by team manager Michael Bartholemy. Redding of course finished second in the 2013 Moto2 World Championship with Marc VDS, and Bartholemy is targeting big things for Redding upon his return to Marc VDS.
This year will be Scott Redding's second year in MotoGP, after spending 2014 with the Gresini team on an underpowered open class Honda RCV1000, and over achieved on a bike that lacked on top end, and instant acceleration. 
Heading into Thursday evenings first practice session of 2015 under the floodlights in Qatar, Bartholemy made it perfectly clear what is expected of both Scott Redding and the whole Marc VDS team. 
"I have always said, because I don't go to a race, just to participate," Bartholemy said speaking to speedweek.com. We have put together a package that is capable of winning. We have a machine that has won races, so, the goal is to achieve two or three podiums this year."
Bartholemy has set Redding a target of finishing in the top seven in the overall standings for 2015. The factory Honda's and Yamaha's may be a bridge too far for Redding, but Bartholemy is expecting Redding to be fighting in the group behind. 
"In racing there is always pressure. We need to let Scott get familiar with the bike, so he gets a sense of the power of the machine. The top 4 are incredibly fast. You know these bikes and have been at the front for a long time. I hope that we can finish the season within the top seven."
Photo via MotoGP.com