Nakamoto: Crutchlow will pressure the top four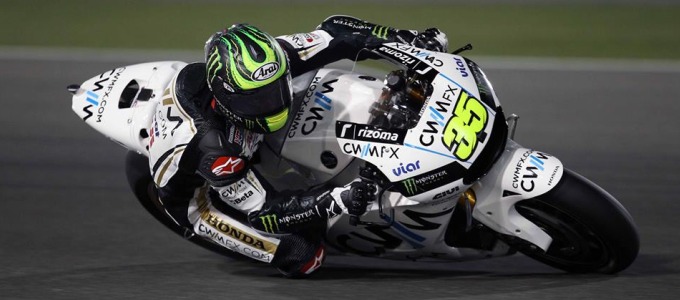 HRC Vice President Shuhei Nakamoto believes that his latest recruit, CWM-LCR Honda's Cal Crutchlow will put the "top four" under regular pressure through 2015.
Crutchlow joins the satellite Honda team after just one season with the Factory Ducati team in 2014. Crutchlow had an option to remain with the Factory Ducati team, but the allure of a close to factory spec RC213V was too great for the Englishman, as he now hopes to get back to regularly putting the factory Honda's and Yamaha's under pressure.
In his final season with the Monster Yamaha Tech3 team in 2013, Crutchlow claimed four podiums on his way to finishing "the best of the rest" in fifth position. 2014 saw him only take one podium, a great ride in a wet Aragon.
Crutchlow has taken time to adapt to his third bike in three years, but the signs were encouraging for Crutchlow when he ended the final Sepang test in third position overall. Backed up with a seventh in the condensed test in Qatar, Crutchlow is getting to grips with his Honda. 
Nakamoto, who has been a long term admirer of Crutchlow, will be hoping that 2015 will be Crutchlow's most successful yet, after failing to lure the Brit to the LCR team in 2014.
"I'm really excited and eager to experience on a Honda Cal this year," the Japanese boss told speedweek.com.
"He's sometimes had trouble getting good results, but I think he has a lot of potential. I expect him to put the top 4 regularly under pressure and, as in the past, he can fight for the top three places.
"Cal is a good rider. It's a good thing we've, now got him under contract!"
Crutchlow and the rest of the Grand Prix paddock will be in Qatar next week, with the first practice session of the season getting underway in just six days time.
Photo credit CWM-LCR Honda