Aprilia release 2015 MotoGP livery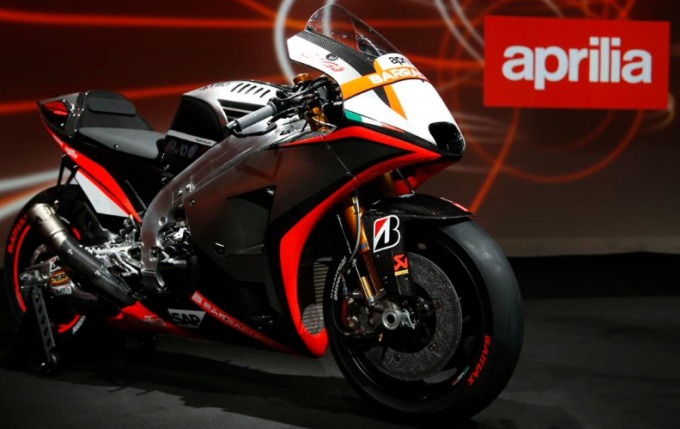 Italian manufacturer Aprilia have unveiled their 2015 bike ahead of their return to the premier class of motorcycle racing.
The Aprilia RS-GP, which is a modified version of the highly successful, CRT all conquering ART machine, will be ridden by Marco Melandri and Alvaro Bautista this season. The team will be run under Fasto Gresini, after his partnership with HRC came to an end.
The RS-GP will be submitted as a factory entry, and won't receive the open class allowances that Ducati or other small teams enjoyed last season. The bike already features a pneumatic valve engine, with work on a seamless transmission gearbox well underway, with a small hope it will be available in Qatar.
For 2015, Aprilia have stuck with the silver, black and red, similar to what can be seen in World Superbikes, where Aprilia have been so dominant in recent years. It is a small variation to the MotoGP testing livery, where the red and black has a large red 'r' on the side panel. The lack of sponsor on the new livery suggests Aprilia are hoping for a sponsor to come aboard this season.
Here is the Aprilia RS-GP! #GresiniRacing #aprilia #bearacer pic.twitter.com/8pIz25c5hr

— Gresini Racing (@GresiniRacing) March 5, 2015
Alvaro Bautista ended the second Sepang test in 19th position, just over two seconds off the pace of Marc Marquez, whilst Marco Melandri ended the test in 27th, and last position, over four seconds off Marquez' pace. After the test Melandri, now infamously, tweeted that he "can't ride", setting alarm bells off. But today, he said that he's working hard and cannot wait to get back on the bike.
"Following Aprilia in its ambitious return to MotoGP is a brave choice, especially after the decision to move the plans up," said Melandri. "I am very motivated. I am confident and I know what this racing department is capable of, although that doesn't change the difficulties that we will inevitably have to face.
"There are also some advantages, like being able to "tailor" myself to a bike, something that I have never been able to do until now in my career, helping the guys in the development process and giving them my indications.
"For now it is just a matter of acquiring a feeling with the bike-tyre package, much different than the one I used last year. We have a long road ahead of us, but I believe that with patience and determination we'll be able to achieve a good level, realistically in the second half of the season."
.@MarcoMelandri33: I've been working hard, I want to get onto the motorbike. #RoadToMotoGP#aprilia#bearacerpic.twitter.com/vwf7WYcdQN

— Aprilia (@ApriliaOfficial) March 5, 2015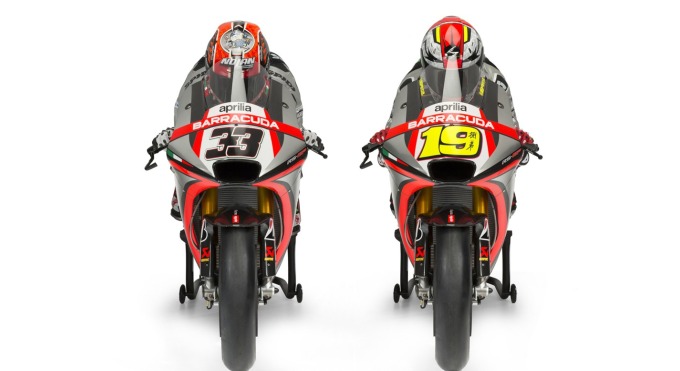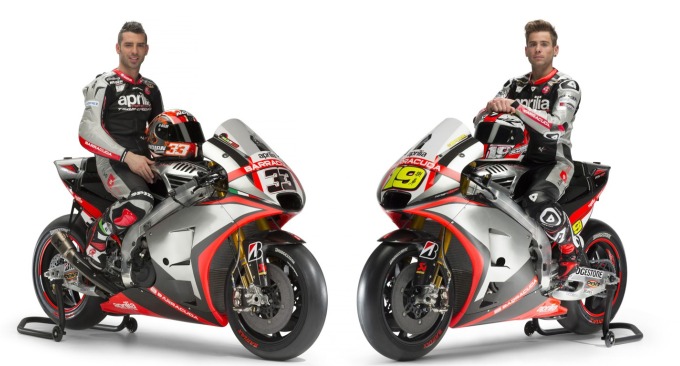 Photo via Aprilia Racing