Melandri in line for MotoGP return with Aprilia?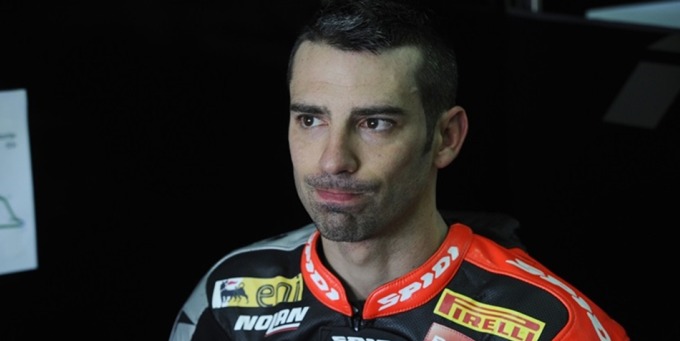 Current World Superbike star, Marco Melandri may make a surprise return to the MotoGP paddock with the new Aprilia racing team.
Aprilia are returning to MotoGP as a factory effort in 2015, ahead of launching a full attack on the class in 2016 once the new tyre and electronics regulations come into play. For 2015 Aprilia will be buying the grid spots of the PBM team for around €2m, and will field two ART bikes, with some small upgrades on the current machine. For 2016 Aprilia will bring a whole new bike to the grid, and will hope to be up the front challenging with it. 
A new pneumatic engine and seamless shift gearbox is expected to be on the Aprilia bike next season, but with limited testing there is a chance things may go wrong. However, Aprilia see the races as the best possible tests, rather than spending a year doing what Suzuki have done, and that is develop the bike in non race conditions. 
"We are preparing the program, thinking ahead of the times," new head of Aprilia's Racing department, Romano Albesiano, told GPone.com.
When asked about a 2015 return, the reasoning was just as much rider driven than anything else. "It is a real possibility, and we will take a decision as soon as possible. Also, because rider will set the market on this, and we don't want to get caught out."
Alvaro Bautista and Eugene Laverty had been favourites to land the two Aprilia seats for 2015, however Suzuki are understood to be keen on taking Bautista back, meaning there could be a spare seat alongside Laverty. One rider who would be perfect to help Aprilia in their return back to MotoGP would be Marco Melandri.
Melandri moved to the World Superbike paddock in 2011 after spending fourteen years in the Grand Prix paddock, claiming a 250cc world title in 2002, on an Aprilia, and finishing second to Valentino Rossi in the MotoGP class in 2005. Melandri has pedigree in Grand Prix racing. He is also currently an Aprilia rider in the World Superbike series. Melandri would seem the logical choice to head Aprilia's return should he want to. It is also an idea that Albesiano is open to.
"Why not? everything is possible. We have a lot of respect towards our current riders, and we are evaluating all opportunities," he explained.

One man who will be involved in the MotoGP return, even if it is not racing himself is Max Biaggi. The Italian has been working closely with Aprilia since his retirement as a development rider. Biaggi has tested the RSV4 and the ART around Mugello, and he will resume his testing duties in August as Aprilia push through the developments for 2015.