Misano gets resurfaced ahead of 2015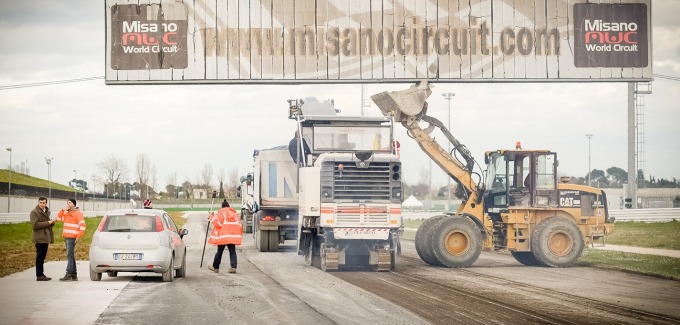 The Misano International Circuit has begun work on resurfacing on a full circuit resurface ahead of the start of the 2015 season. 
As well as a complete resurface of the existing track and layout, the track will also be given an optional 3.2km additional track for track days or car racing. A long with the additional lay out, the circuit will feature new, extended run-off areas along with corner and kerb re-profiling.
The circuit have hired Studio Dromo, and the company will use 5000 tons of special asphalt to combat the problems of sea air on the circuit. The resurfacing is bought about due to a desire to make the circuit safer, and more environmentally friendly, and is expected to be completed by 10th March. 
"Misano World Circuit has accepted the MotoGP request for improving their safety systems," Franco Uncini, the FIM Grand Prix safety officer said.
"The owners of the circuit have always agreed to such requests from the FIM and FIA, which shows they are committed to ensuring the highest levels of safety at the track.
"These changes will also improve the experience for the fans plus help to generate more interest in the circuit, and we hope to "sell out" of tickets this year."
Photo via MotoGP.com