Jack Miller: I've been crazy from a young age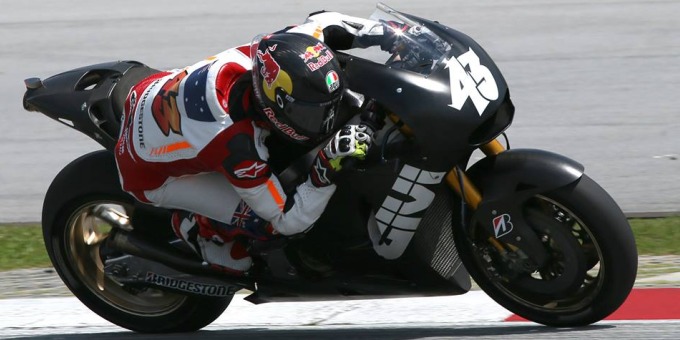 LCR MotoGP star Jack Miller has admitted that he has always been wild, even as a youngster back home in Australia.
The 20-year-old will make his MotoGP debut this season aboard a production Honda RCV1000R as part of the LCR Honda team. He will make the move on the back of a highly talked about jump directly from the Moto3 class, where he finished runner up to Alex Marquez in last seasons championship standings. 
Miller, who has become a fan favourite during the 2014 season for his post watershed interviews, hard racing and crazy persona. Miller, however, has admitted that his crazy side is something that has always been evident inside him, even from an early age.
"I have been quite crazy for my young age," said the Australian speaking to the LCR Honda Facebook team.
"For me the first real crazy thing that I did was when I was three years old. There was water on the concrete under my house and I made slides with my push bike but I crashed and broke my femur and I was in hospital for one and a half months."
Despite going from a 48 horse-powered Moto3 machine to a 230 horse-powered MotoGP machine, Miller feels that the he will have to focus on his mental strength as well his physical strength.
"Moto3 to MotoGP is a very big jump but mentally I feel I just need to do more training physically to put myself in a good mental and physical state. I never touched weights in the gym before on the Moto3 but now that I am in MotoGP I've been training a lot more for muscle strength to prepare my body for this season."
Despite being an Aussie, Miller currently lives in Barcelona, away from all of his family. On top of being away from his family, travelling around the world for ten months of the year his personal life is currently very much on the back burner. 
"See, coming from Australia and having to live most of the season in Europe is hard because I don't get to see my family every day like normal and also your life for a relationship also makes it difficult so I'm single. My ideal woman is someone who can deal with the traveling that we have to do and who also enjoys riding motorcycles and having fun! Any candidate out there???"
Photo Credit via LCR Honda