Wilco Zeelenberg worried about standard ECU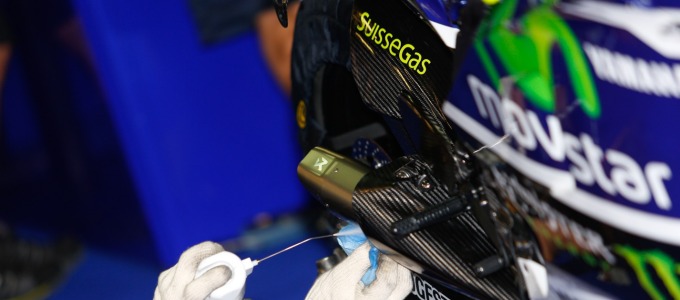 Movistar Yamaha team manager Wilco Zeelenberg has said that the factory teams, including Yamaha will struggle with the mandatory changes to MotoGP, including the standard ECU.
From 2016, it will be mandatory in MotoGP for all MotoGP teams to run with a standard electronics package, including  a Magneti Marelli ECU. Along with the standard ECU, teams will be run with new Michelin rubber, meaning all teams need to build new bikes for 2016.
This means that the development over the season will become more focused towards the new 2016 bikes, and early season electronics packages may be what the teams end up with for the whole of the 2015 season. 
One benefit of the standard ECU, is the reduced cost it will be, making the sport more appealing and attractive to new manufactures and hopefully making the sport closer once again. With less electronics, less traction control and launch control riders skills will once again be the biggest factor in races.
Whilst great for fans, teams will be tested to the maximum and it Wilco Zeelenberg has said he is unsure if the changes will benefit older riders who raced the 990's.
"It is difficult to answer the question of whether the veteran will have benefits," Zeelenberg told speedweek.com.
"If you look at the electronics, I'm not scared we will have big problems. At Honda and Yamaha, we currently have all the technology in our own hands. In recent years we had absolute control, no 'bugs', no problems needing to be solved, that's my biggest concern.
"Next year all factories will have the same electronics package. If there is a 'bug' is next year, how will we then  solve the problem in the future? This is a question nobody can answer at the moment. We have to wait and see. The decision for the the same electronics has been made… I see some problems that have to face us."
As well as the electronics package bringing teams together, the new Michelin tyres which all teams will be running next season is hoped will close the field up. Bridgestone have been the sole tyre supplier to MotoGP since 2009, although Rossi, Lorenzo, Hayden and Dani Pedorsa have all experienced them before. Despite this, the new tyres will be 17-inches, not the current 16.5, which may render their previous experience on the French tyres as redundant.
"In the past, tyre life has not increased if tyres have switched from 16.5 to 17 inches. When stepping down from 17 to 16.5 inches, the tyre life has become better, the tyres were stable over the entire race distance. It could be that the 17-inch tyres are stronger in the race. But I cannot assess whether some riders will cope better with Michelin's."