Lin Jarvis pushing for MotoGP in Indonesia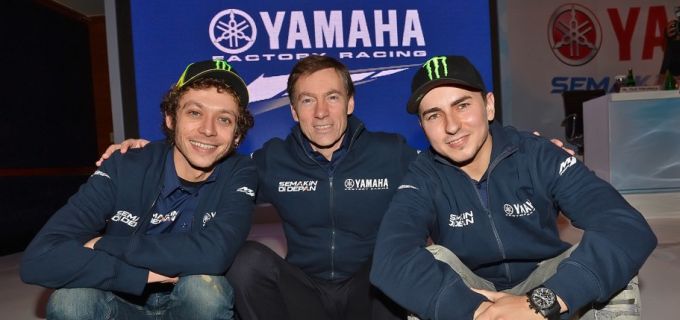 Yamaha MotoGP Racing Director Lin Jarvis has said that he, and Dorna want more new flyaway races, in expanding markets in the not too distant future.
South-East Asia and South America are two of the biggest markets in for motorcycles, so it is only natural that the decision makers behind these big companies want to see their racing teams move away from the European races, and expand the sport into new countries to further promote the sport. 
The provisional calendar for 2015 has 18 races, 12 of which will take place in Europe, and four in Spain alone. This is where Dorna and MotoGP see a lot of opportunities for change. There are currently new, and refurbished circuits popping up across South East Asia and South America, all of whom would cherish the opportunity to host a MotoGP event.
2014 saw MotoGP return to Argentina for the first time in 15 years. The paddock visited the Autodromo Termas de Rio Hondo, and the event was considered a resounding success with over 125,000 fans visiting the circuit from all over South America. The huge success of the Grand Prix, as well as the size of the South American market has prompted Dorna to want to develop the market further.
There was hope that the 2015 calendar would see MotoGP jump back over the border and into Brazil for the first time since 2004, but with the event not on the calendar, there is doubt the event will happen. But one country in South America they are hoping will host a Grand Prix in 2016 is Chile. The new Codegua International Speedway, which is located 72 km south of capital city Santiago had hoped to be on the Superbike calendar for 2015, with an aim of getting it approved for a MotoGP event the following year – note this article from September last year. However, the event wasn't included on the provisional SBK calendar, casting doubts over its MotoGP viability in 2016. But the intent, and desire to have Chile hosting top class motorcycle racing events is encouraging nonetheless.
One circuit that will host a World Superbike event in 2015 is the Buriram International Circuit in Thailand. The circuit is located 400km away from capital city Bangkok, but with such demand in the region, Dorna manager Javier Alonso will be keeping an extra close eye on the event to see if it has a future as a MotoGP circuit. 
However, one region Dorna and the manufacturers are desperate to explore is the Indonesian market. With teams and riders visiting Indonesia every winter, and fans regularly travelling north to the Malaysian Grand Prix, the popularity is most definitely there, although, unfortunately the facilities aren't. The Sentul Circuit isn't up to Grand Prix standards, but with planned revamps to taking place, it will be given the green light as soon as it meets the demands.
This is something that Lin Jarvis is fully behind. "We focus on countries such as Indonesia, as it's good marketing. We want to make our mark there," Jarvis told speedweek.com.
"Of course sales are important. But, the technical development is very important, if we weren't selling bikes, we wouldn't be here. Our main focus is currently on Asia and South America. Brazil is also very important for us, I hope we go there soon. Our managers have also been to Thailand and are impressed by the new track."
Yamaha send Valentino Rossi and Jorge Lorenzo to Indonesia annually, and their popularity seems to grow with every visit.
"Their (Rossi and Lorenzo's) popularity there is incredible. We need to maintain a balance between traditional European routes and fly aways, but we need to go to countries like Indonesia."