Alex Marquez didn't want MotoGP move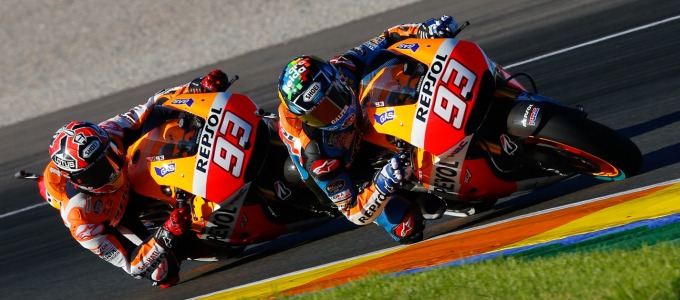 New Moto3 World Champion, Alex Marquez, said he never considered making the jump from Moto3 to directly to MotoGP.
The 19-year-old defeated Australian Jack Miller to the Moto3 title last month in Valencia, shortly after securing a two year deal to join the Marc VDS Moto2 team for 2015 and '16. Miller, on the other hand will be skipping the intermediate Moto2 class, and going straight into MotoGP, aboard an Open class RC213V-RS as part of the LCR Honda team on the back of a three-year deal directly from HRC.
Miller's move drew a lot of criticism with many riders who felt that Miller should've at leat had one season in the Moto2 class.
Despite Miller's direct leap from Moto3 to MotoGP, Marquez revealed he had no intention of joining older brother Marc in the MotoGP class, instead wanting to continue his progression in the much more conventional route of Moto2 first. 
"It is important for me to go to Moto2. It is another step after Moto3 and I think I will go to the best team in Moto2 and the results certainly say this," Alex Marquez told MCN.
"Tito (Rabat) was world champion and Mika (Kallio) second, so I am really happy to be in that team. I think for me it was impossible to go directly to MotoGP because it is the wrong way for me.
"For Jack, I don't know but we will see in the first races of next year. But the best option for me is to make two years in Moto2 and this was always my best plan and then if I have an offer in MotoGP I will go. But I have a lot of things to learn in Moto2, so I think step-by-step is best for my future."
Photo Credit: MotoGP.com