Aleix Espargaro injured in dirt bike training accident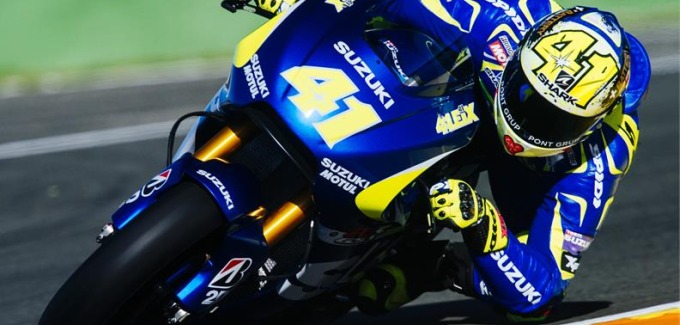 Aleix Espargaro's pre-season fitness preparation has taken a hit after the Catalan injured his knee in a motocross training accident in Catalunya.
Espargaro was taking part in an unofficial motocross race, at the beginning of the month. He was joined by his new Factory Suzuki teammate, Maverick Viñales, in Barcelona. Unfortunately for Aleix, it ended with him crashing. In crashing Espargaro partially tore the cruciate ligaments in his left knee, according to Spanish website motocuatro.com.
Knee injuries can be very complicated, and there were initial fears that Factory Suzuki rider would have to go under the knife in order to cure the injury. However, after being assessed by doctors in Barcelona, his fears were relieved, after they said surgery would not be required. He does however, require three to four weeks of rest before he can continue his weight training.
With the injury happening in early December, Espargaro will now have a prolonged christmas lay off, and should be back training in early January, meaning he should be fit and healthy ahead of the first Sepang test, which takes place on the 4th February.
Whilst not requiring surgery, Espargaro was spotted wearing a knee brace on a recent instagram post. He will be more than likely be on crutches whilst he has the brace on, and whilst precautionary no doubt, Espargaro will certainly have to stay off a bike for the rest of December.
Espargaro's training injury isn't anything new. Most, if not all MotoGP riders like to do some form of off road training over the winter, not only to maintain their bike fitness, but also hone their throttle control skills. Unfortunately, the injuries are just as common, with just last year Marc Marquez breaking his leg, before the season started. Fortunately for the reigning World Champion, it didn't hinder his progress or slow him down.
Photo Credit: Suzuki Racing