Batman would like to be Marc Marquez!!!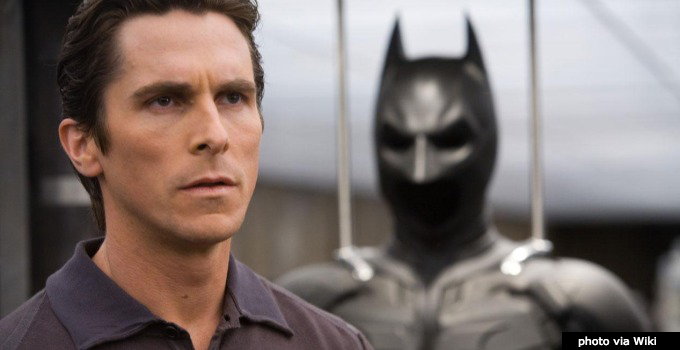 Batman star Christian Bale has said that if he could be anybody else, it would reigning MotoGP World Champion Marc Marquez.
As we all know, Marc Marquez is now a four time Grand Prix World Champion. Wow-ing us every weekend with gravity defying riding that leaves us breathless, but it now appears that his talents are also greatly appreciated in Hollywood. 
Tom Cruise is a well know MotoGP fan, but Marc Marquez has attracted a new fan in the shape of British actor, and star of the Christopher Nolan Batman film, Christian Bale. Bale has been in films such as American Hustle and The Fighter, as well as staring as Batman in the three hugely successful feature films.
"If I could be another person, I would choose the Spanish rider Marc Marquez," confessed the actor speaking to Fotogramas ahead of his latest blockbuster 'Exodus: Gods and Kings'.
"I would love to be like him. I don't ride bikes so much any more, but he is the king. He's like a God on his bike."
Bale won't be starting as Batman in the new Batman vs Superman film due for 2016, so we won't see any 93's on the BatBike, or Bruce Wayne on a RC213V when fighting whatever villain tackles Gotham.
Marquez has been called many things during his meteoric rise in Grand Prix racing, but God will be a new one to him. If Rossi is the GOAT, does Marquez have the opportunity to be the God?
That remains to be seen, what is sure, is that everybody is stunned by what this man is achieving on a MotoGP machine – even Batman!