Romano Fenati breaks his collarbone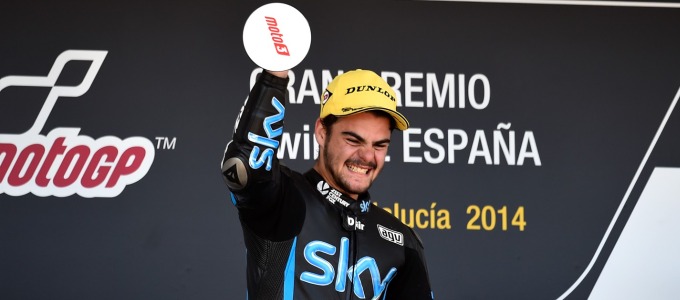 The dreaded collarbone injury has claimed its first victim of the offseason, and it is Italian VR46 Sky rider Romano Fenati.
With the season over, many riders are back on their Supermoto or off road bikes, keeping themselves fit whilst the season is in its quiet time, and Fenati was no different. He was doing Supermoto training at the karting circuit in Monsampolo del Tronto, and he was going round a corner before falling hard on the tarmac, resulting in the break.
He was initially transferred to the Madonna del Soccorso di San Benedetto hospital, before being transferred to the Mazzoni Ascoli for x-rays, which showed the break.
Whilst it shouldn't effect Fenati's 2015 season, or even his pre-season training, it will force him to miss the Monza Rally. Fenati was down to join his mentor, and friend Valentino Rossi in the Monza rally, which takes place this weekend between the 28th and the 30th of November.
Source: Corriere Adriatico