Marquez refused Valencia Moto2 race; not HRC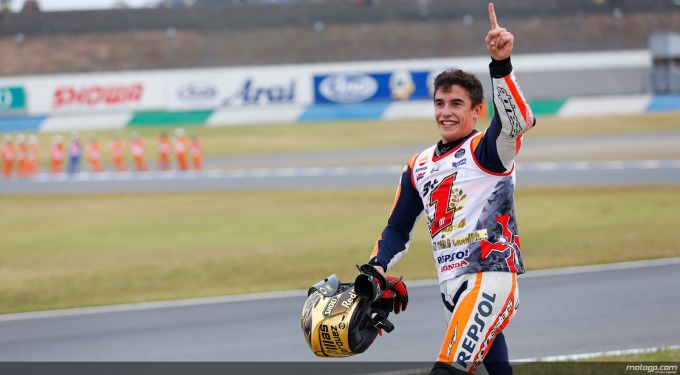 Marc Marquez' proposed MotoGP and Moto2 appearance in Valencia was stopped by the man himself, not HRC.
 Rumours had started from the mid-point of the 2014 season that Marquez was apparently lining up racing in both the MotoGP and the Moto2 races in the season finale in Valencia, should he have the MotoGP title wrapped up before the weekend. Indeed Marquez did secure his second MotoGP World Champion in Japan, a month before the Valencian Grand Prix, but Marquez himself never treated the suggestion of riding both bikes as anything more than just rumours and speculation. 
The general feeling was the HRC would object to Marquez competing in both races in Valencia, but it was in actual fact Marquez himself who ultimately decided against racing in Moto2, the class he won back in 2012. 
"My personal opinion was that it would have been too much," Repsol Honda team manager Livio Suppo told Motorcycle News.
"The level is so high and the time you have to dedicate to setting up the bike during the weekend is huge, so I think he had everything to lose and nothing to gain. What did he have to prove, that he is strong in Moto2? Everybody already knows this and the risk is you can look arrogant and my advice would have been to not do it.
"But if a rider like Marc really wants to do it then you need to find a way to organise it."
The last rider to win two Grand Prix races on the same day was Jorge Martinez "Aspar" who achieved the feat, winning both the 80cc and the 125cc races in Brno in 1988.