Marquez' career was in doubt in 2011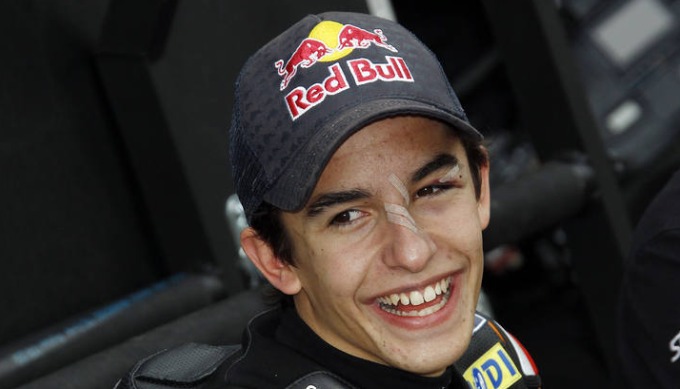 Marc Marquez won his second MotoGP World Championship on Sunday, his fourth Grand Prix World Championship overall, and he's still only 21. However, it could've been oh so different when he was just a single world champion and 18 years old, when he was told his career might be over. 
Back at the tail end of Marquez' rookie season in Moto2, Marquez looked to be closing in on a title, in the midst of a battle with Stefan Bradl. But that all changed during a practice crash in Malaysia. At the end of a session a water pipe broke, leaving the track soaking wet. Marshall's didn't use the appropriate flags to warn riders, and Marquez suffered a huge highside and a severe eye injury.
The crash forced Marquez to return to Spain for surgery, and concede the title, not getting back on the bike for the rest of the year. Doctors then told the young Spaniard that there was no guarantees that his right eye would totally recover and Marquez faced a testing five months of waiting, a time he admits to being the most difficult spell of his career.
"That moment was the most difficult moment in my career because it was a really long five months with that injury," said the Spaniard.
"We visited six or seven different doctors to try to understand the injury. They also said maybe it will be okay for the future, maybe not, we cannot guarantee to you that you will ride a bike again.
"Always I kept a positive mentality, even though I tried one day to ride a motocross bike with the double vision, but it was impossible," he added.
"After the [eye] operation I saw that it was getting better and better and thanks to that doctor that gave me the opportunity again to ride and enjoy my hobby.
"The lesson was that you need to enjoy the moment because you never know the future."